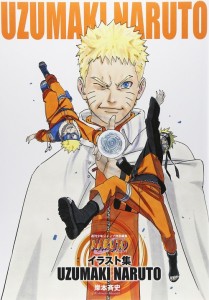 The latest Oricon weekly manga sales chart has revealed that the last 72nd volume of Masashi Kishimoto's long running epic adventure series Naruto sold an impressive 874,120 copies in it's first week, having been released on February 4th. After an amazing 15-year serialization, Kishimoto has finished the manga with 700 chapters on weekly Shonen Jump.
The manga that took 2nd place was Naoshi Komi's Nisekoi 16th volume with 196,123 copies. And the last 30th volume of Tadatoshi Fujimaki's basketball-themed sports manga Kuroko's Basketball sold 337,000 copies in it's first week of December 2014.
Further more, "-Naruto- Kakashi Hiden Hyouten no Ikazuchi", a novelization by Akira Higashiyama's novelization ranked 2nd in the weekly book sales chart selling 60,611 copies along with Kishimoto's own "-Naruto- Illustration Collection: Uzumaki Naruto" in 3rd with 42,812 copies!
Having grown up reading Naruto since it's initial release in Shonen Jump magazine back in 2003, it is a sad goodbye, but what a high note it ended on! Are there any manga's that you were sad to say goodbye to? Let us know!

Thi Lathi Chao is a graduate from Vancouver Fine Arts College and reports for Good e-Reader on all of the latest anime and manga news. In her off hours, she is enamored with playing games, drawing and writing short stories.