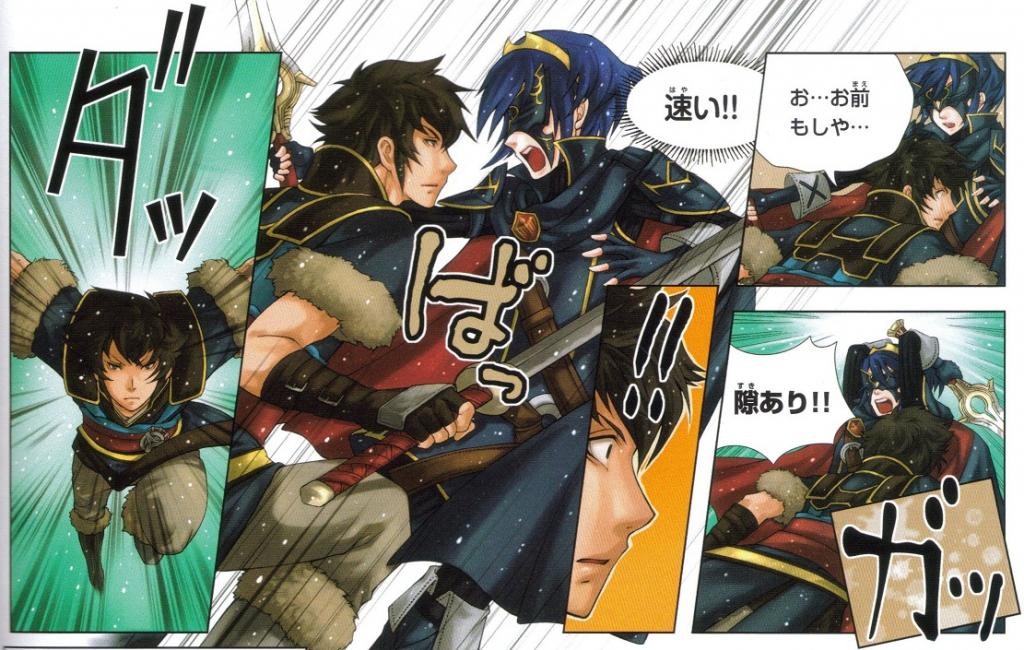 Intelligent Systems, the team that brought you the popular Nintendo 3DS game, Fire Emblem: Awakening, has recently unveiled a trading card game. The new Fire Emblem TCG will feature various guest artists and will follow characters that had appeared throughout the series. Intelligent Systems will also be developing the TCG and have plans to release this summer in Japan.
The Fire Emblem: Awakening comic anthology was also published in Japan on Christmas day. The anthology will feature popular manga artists sand writers such as Hako Itagaki (Higurashi no Naku Koro ni manga), Ichigo Katsura (Tales of Symphonia: Dawn of the New World manga), Ryuko Kanzaki (Dragon Quest and Star Ocean 4-koma manga) and many more. The new manga will follow the game and will follow characters like Chrom and Lucina, further developing their characters as well as learning how certain events truly tie in together. Unfortunately at this time, there has been no news on whether or not this manga will get a western release but I know a lot of fans would scoop it up in an instant!

Thi Lathi Chao is a graduate from Vancouver Fine Arts College and reports for Good e-Reader on all of the latest anime and manga news. In her off hours, she is enamored with playing games, drawing and writing short stories.