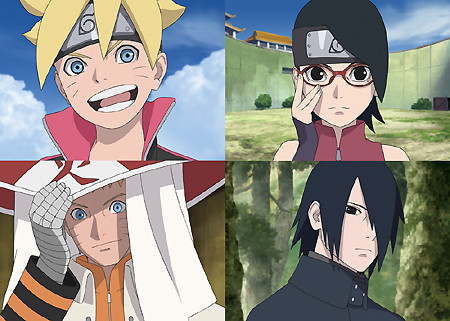 The first trailer for Naruto's upcoming film, 'Boruto', dropped this Friday, giving fans a tease of the animation, voice cast, and style going into this beloved series' eleventh film
Almost every fan of anime can tell you that, at some point, they've watched Naruto. Whether you've stopped over time, or continued to watch religiously until the very end, at least a little piece of your soul has been touched by it. Last November, the 15-year-long manga finally came to a close with it's 700th chapter serving as a look into the future of the characters. One of these characters, Boruto Uzumaki, the son of Naruto and Hinata Hyuuga, is the titular character and lead of the film.
Although a full plot has yet to be released, the story was written by Masashi Kishimoto himself. Hiroyuki Yamashita, who directed episodes of Naruto: Shippuuden and the Road to Ninja movie, will be directing the film. Both Junko Takeuchi and Noriaki Sugiyama, who played Naruto and Sasuke Uchiha respectively, are returning to the film. Boruto will be voiced by Yuko Sanpei, and Sarada Uchiha, another character and the daughter of Sasuke and Sakura Haruno, will be voiced by Kokoro Kikuchi.
The film is part of the Naruto Project, a special project created in celebration of Naruto's 15 year run. It also includes another Naruto movie titled "The Last: Naruto the Movie", a spin-off book, and a stage play, alongside a sequel mini-series titled "Naruto Gaiden," and a series of epilogue books.
So, while the manga may have come to a close, the legacy of Naruto is far from over. Have a look at the trailer below and see just what we're up for!
Laura is a Douglas College student and an avid anime aficionado. She can sleep through anything, except the latest manga chapter release. Any questions, fire off a message to lmdeheer@shaw.ca!