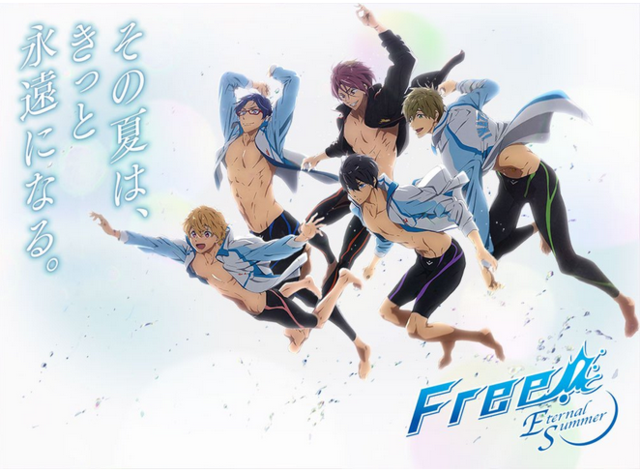 While Free! – Eternal Summer may have ended last September, that doesn't mean the fun is entirely over. A preview of the special "14th episode" has been released.
Collectively known as 'the swimming anime', Free! is a staple for all anime viewers. Some watch it for the story, some watch it for the character relationships, and some watch it just to say they've watched it. Whatever your reasoning, you'll be happy to see the familiar faces in this fun, lighthearted episode. It stars our favourite Iwatobi and Samezuka boys in an all-out survival water-gun fight.
The preview already promises the things we're used to seeing from Free!, like overdramatic moments and a lot of subtext. The episode also hints at character interactions we might not have seen before, mixing up the teams and forcing them into unlikely allies.
Currently, Funimation has the rights to the second season only, and are working on the English dub. Whether they acquire the first season is still up in the air, as Discotek Media recently licensed the first season for subtitled DVD release. Crunchyroll currently has both seasons available.
The 14th episode will be included with the 7th and final DVD bundle of Free! – Eternal Summer, which ships out on March 18th. Take a peek below and see a preview of your last time with the swimming boys!
Laura is a Douglas College student and an avid anime aficionado. She can sleep through anything, except the latest manga chapter release. Any questions, fire off a message to lmdeheer@shaw.ca!