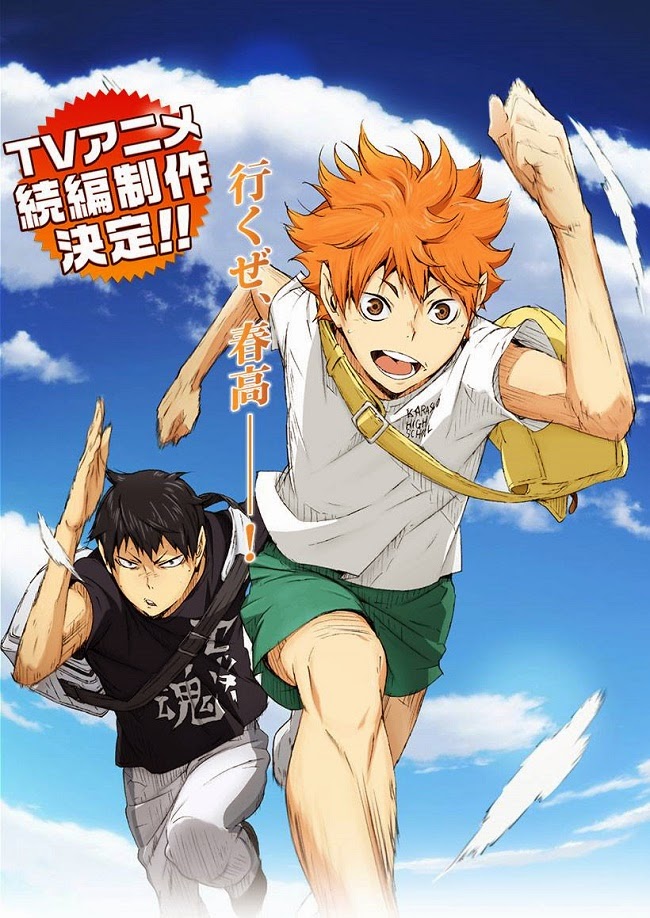 Haruichi Furudate's high energy volleyball manga, Haikyuu!!, has already been slated for a second season. Fans of the show weren't surprised to hear this at all, given the show's popularity when it aired last April. But while waiting for a release date of the second season, Haikyuu!! fans will be happily tided over by the news of a compilation film.
The film is part of the Haikyuu!! Itadaki Project 2015. Production I.G, the company who animated Haikyuu!!'s first season, have released a slew of information concerning the volleyball boys. As well as the second season of the anime and the compilation film, there is to be a summer event. Considering that the second season will most likely air in July, the summer event could be something celebrating the return of the anime. Production I.G also promises more announcements are on the way.
The compilation film will consist of the first season of Haikyuu!! condensed into a series overview lasting about two hours. Although nothing has yet been confirmed, anime compilation films usually contain additional pieces of animation, often made in a higher quality than the animation designed for TV. Even the prospect of new animation alone is enough to entice viewers, but with the second season on the horizon, watching the film will be a great way to catch up on the series and remind yourself of everything you've missed.
Sports anime has been one of the fastest growing genres over the last three years, and it seems Production I.G is looking to milk it for all it's worth. The company already produces another popular sports anime, Kuroko no Basuke. It's no surprise they would want to bring focus on Haikyuu!!, a manga that has sold over two million volumes. As for fans of the Karasuno High Volleyball Club, we're simply excited to see what else the Haikyuu!! Itadaki Project 2015 will contain.

Laura is a Douglas College student and an avid anime aficionado. She can sleep through anything, except the latest manga chapter release. Any questions, fire off a message to lmdeheer@shaw.ca!