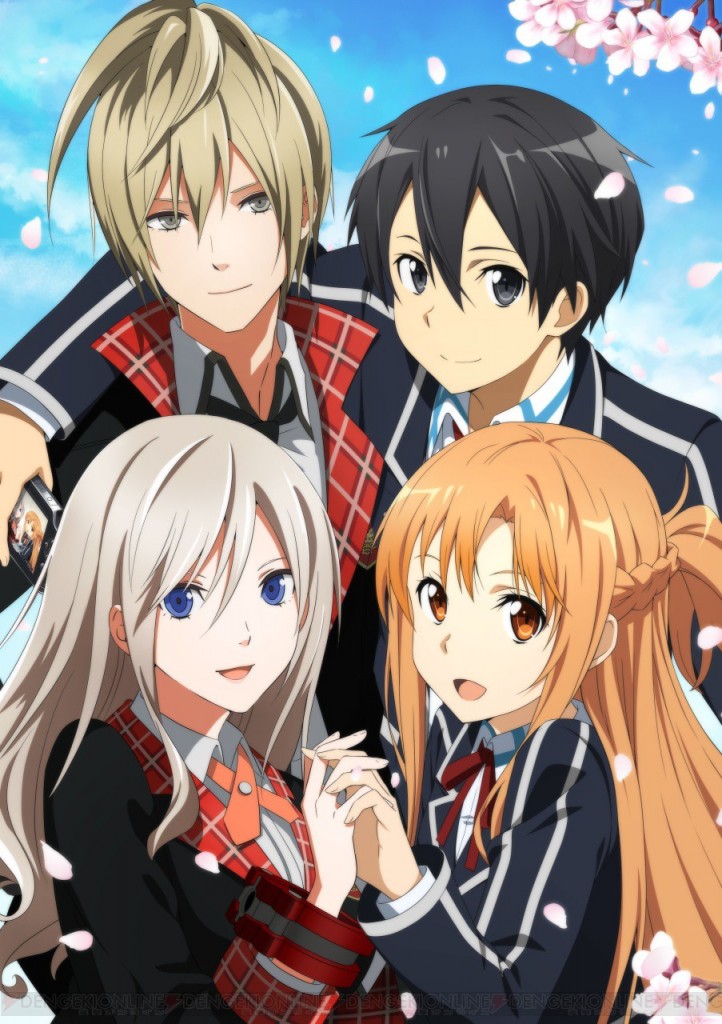 This weekend, the Dengeki Game Festival 2015 was held. The event announced the joint campaign of two eagerly anticipated games – Sword Art Online: Lost Song for the PlayStation 3/PS Vita, and God Eater 2: Rage Burst for the PlayStation 4/PS Vita.
Sword Art Online has already gained its fair share of attention. The light novel series by Reki Kawahara already has two games to its name, as well as two seasons of an anime series. The lesser known, but still fun, God Eater game series began in 2011, and has been adapted into several light novels and an anime series has been announced.
The campaign will be split into three parts. Part one is a pair of DLC costumes. The downloadable costumes, two for each game, will become available when the Dengeki PlayStation magazine publishes the advance serial codes in its pages. The code for the God Eater 2: Rage Burst costumes, belonging to Julius and Alisa, will come first on April 9. The code for the second set of costumes, for Kirito and Sinon in Sword Art Online: Lost Song, will be released on April 23. Part two of the campaign is a clear file folder, featuring characters from the two games. The folder will be available through Japan on March 26, continuing while supplies last. The third and final part of the campaign comes on the PS Store, where special "Spring Encounter Campaign" themes will be available. The themes will be usable for the PS 3, PS 4, and PS Vita.
The English distribution of the game, along with Chinese distribution for Asian markets, will be handled by Bandai Namco Games. Sword Art Online: Lost Song will be shipped in Japan on March 26.

Laura is a Douglas College student and an avid anime aficionado. She can sleep through anything, except the latest manga chapter release. Any questions, fire off a message to lmdeheer@shaw.ca!