Are you a Log Horizon fan and want nothing more than to play a game in a setting like Elder Tales? Well GREE, a Japanese game publisher has secured the right to turn the popular anime, manga and novel into a mobile RPG! The upcoming game is entitled Log Horizon ~Aratanaru Nouken no Diichi~ (Log Horizon ~Land of New Adventure~).
The new mobile game will be free-to-play and will include the original characters and setting and GREE has also announced that there will be new characters and scenarios written specifically for the game! Furthermore, players who pre-register will receive the limited SR Akatsuki playable character.
At this time, details are still pretty scarce, but as we know the game will be heavy on battles, and will also have a social aspect which utilizes a guild system. The RPG will be released on IOS and Android devices in winter 2015! But in the mean time, head on over to the official website for more information and sign up for updates via email!
Don't know what Log Horizon is or get all the hype? Well, the story follows Shiroe, a socially awkward gamer, who has been enthralled by a game called Elder Tales. After its twelfth expansion pack, "Cultivating the Noosphere," is installed, over thirty thousand players are trapped. Donning their in game avatars, Shiroe and his new friends, Naotsugu and Akatsuki, must face their new reality while facing challenges and obstacles.
If the above sounds appealing to you, you can head on over to Crunchyroll that has aired the first and second seasons and Sentai filmworks has licensed the series for a North American release.
Yen Press has licensed both the original novel series as well as Kazuhiro Hara's manga adaption which is due to be released this month, so we will definitely have to watch out for that one as well!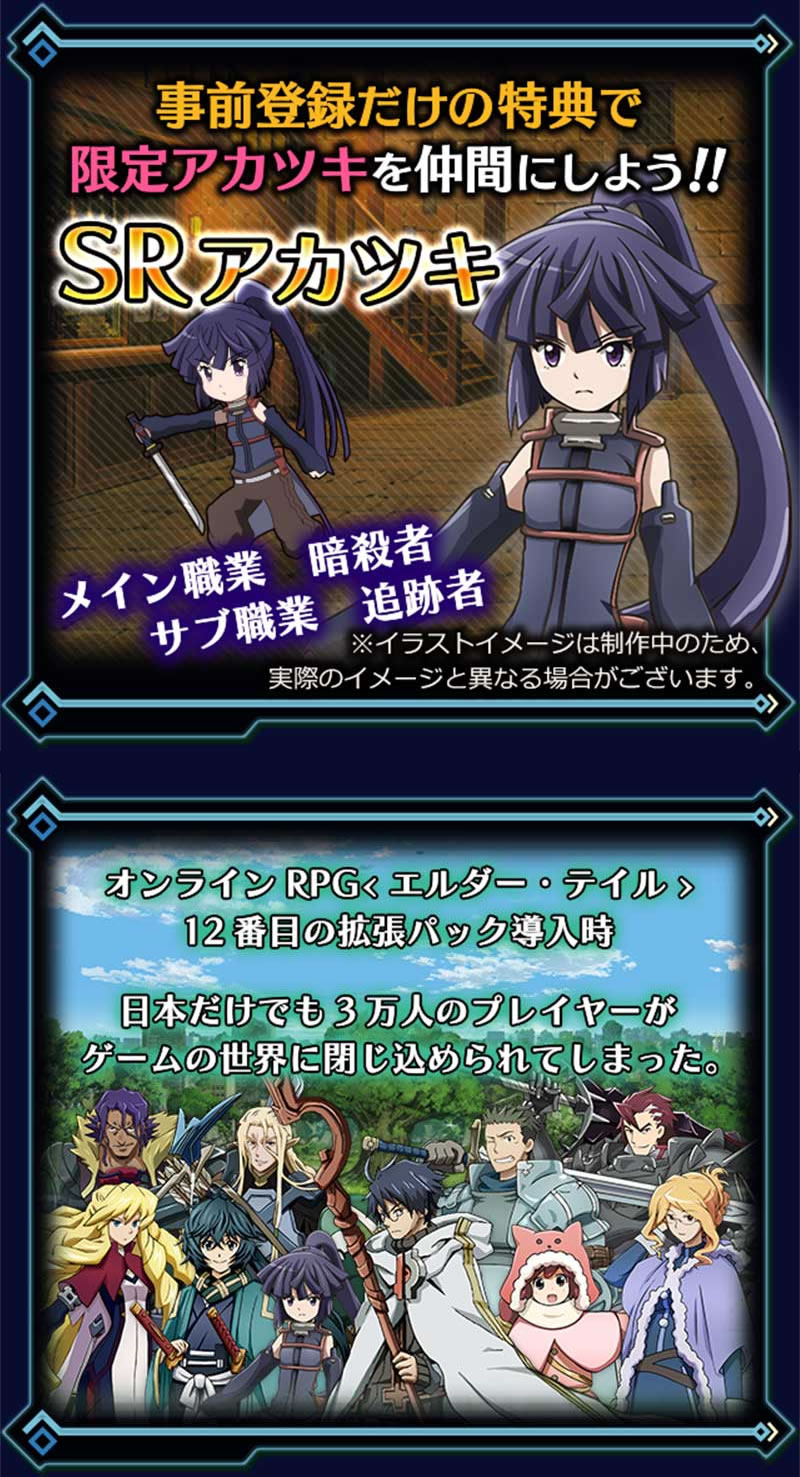 Thi Lathi Chao is a graduate from Vancouver Fine Arts College and reports for Good e-Reader on all of the latest anime and manga news. In her off hours, she is enamored with playing games, drawing and writing short stories.