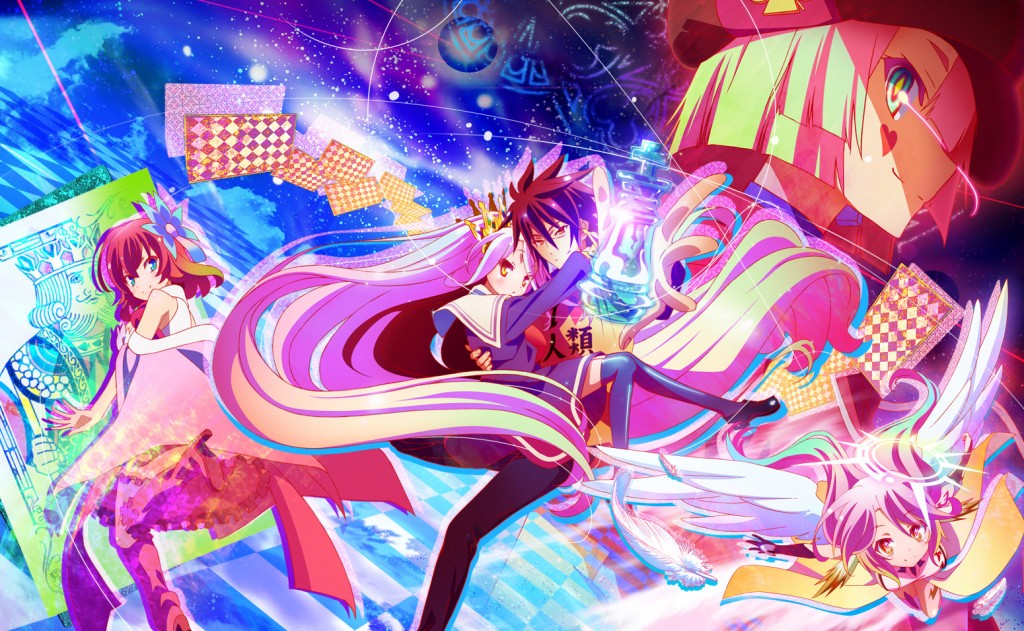 Aschente! Sentai Filmworks has announced on Tuesday that it will be releasing Sectiong23 Films No Game, No Life. The DVD will have included the English dub as well as the original Japanese audio.
The series will ship on July 28th on DVD for US $59.98 and on Blu-ray for US $69.98. There will also be a No Game No Life Limited Edition DVD/Blu-Ray set that will be going for US $128.98.The Limited Edition will come with episodes 1-12 plus a CD, a poster, 9 stickers, 6 postcards, a foil card, a certificate of authenticity card and playing cards, all included in a chipboard art box!
Dub fans have a reason to rejoice, though, as Section23 confirmed has announced the English dub, there are no details as to who the cast or crew are yet, but we will just have to wait and see!
Never seen No Game, No Life? No problem! The anime and manga follow two siblings, Shiro and Sora who have become a legendary internet duo known as Blank. Famed for their incredible game playing skills, they one day receive an invitation to play a simple game of chess. After winning the game, the mysterious person they played against,they are whisked away to a whole new world where all forms of confrontations are dealt with by wagering treasures and playing games.
I highly recommend this anime as the art style and animation is absolutely beautiful and really gives it that ethereal feel. If you want to get a sneak peak of the anime, Sentai Filmworks has recently released a small trailer clip for the anime and you can also head on over to Crunchyroll to view it as well!
Thi Lathi Chao is a graduate from Vancouver Fine Arts College and reports for Good e-Reader on all of the latest anime and manga news. In her off hours, she is enamored with playing games, drawing and writing short stories.