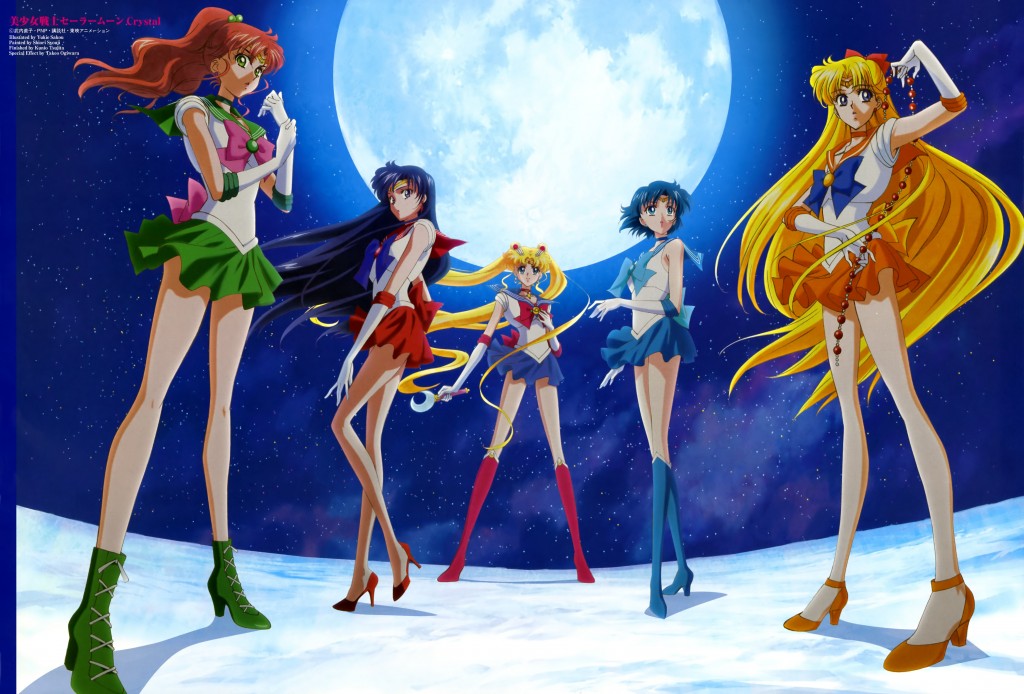 On Friday, Toei Animation Europe has stated in a news article that a second series for the popular Sailor Moon Crystal is in the works and will premiere this summer! For the fans that had read the manga, this means this new series will follow the Mugen (Infinity) arc which will introduce the outer senshis, Pluto, Uranus and Neptune as well as the new threat to humanity: The Death Busters (Alternately called the Heart Snatchers in the English adaption.)
The first Sailor Moon Crystal series consists of two arcs into one season, the original Sailor Moon Arc and the Black Moon arc which introduces Chibiusa and also unveils the future for Usagi and the others in Crystal Tokyo. At the moment we are unsure if we are going to get the Yume arc as well, but if they are going to be following the same format as the first series, then you can expect to see Chibiusa and Pegasus hopefully sometime next year!
At this rate, fans are hoping to see the Stars arc animated as well, but only time will tell, and I have full confidence the whole SMC series will be animated.
The anime first premiered last July with new episodes streaming on the first and third Saturdays of each month. If you want to catch up before the second series begins, you can head over to Crunchyroll, Hulu or Neon Alley to view the remake of a classic!

Thi Lathi Chao is a graduate from Vancouver Fine Arts College and reports for Good e-Reader on all of the latest anime and manga news. In her off hours, she is enamored with playing games, drawing and writing short stories.