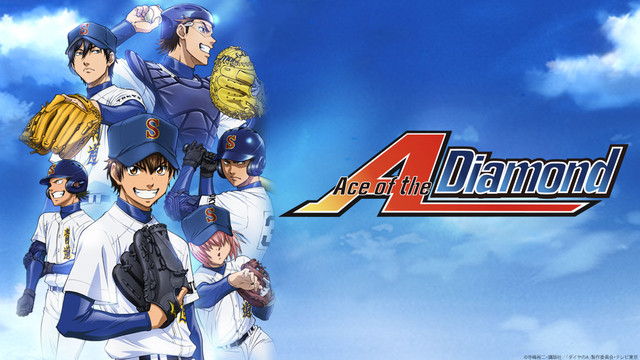 Ace of Diamond is coming to the end of season 1. But fans aren't disheartened, as just this week the announcement of a second season for the anime came in Weekly Shōnen Magazine.
Yūji Terajima's manga about a high school baseball team began in 2006. It follows the trials of Eijun Sawamura, a left-handed pitcher who strives to become the ace of his team. He joins up with Kazuya Miyuki, a genius catcher, and Satoru Furuya, another pitcher who becomes his rival; and they work together to bring their team to the top. Since its beginning, the manga has been steadily growing in popularity, now ranking in the top 25 best-selling manga in Japan.
The series was so popular, the anime adaption almost seemed late to the party, waiting until October of 2013 to air. However, it has since made up for the wait by going steadily since for 70 episodes. There won't be much of a gap in between seasons, either, as the second season's premiere date is April 6th. As Crunchyroll streamed the first series, it is safe to assume that they will continue this throughout the second.
The new season will be titled Ace of Diamond: Second Season. Keep your eyes open for it, or use this time between seasons to catch up on everything you've missed!

Laura is a Douglas College student and an avid anime aficionado. She can sleep through anything, except the latest manga chapter release. Any questions, fire off a message to lmdeheer@shaw.ca!