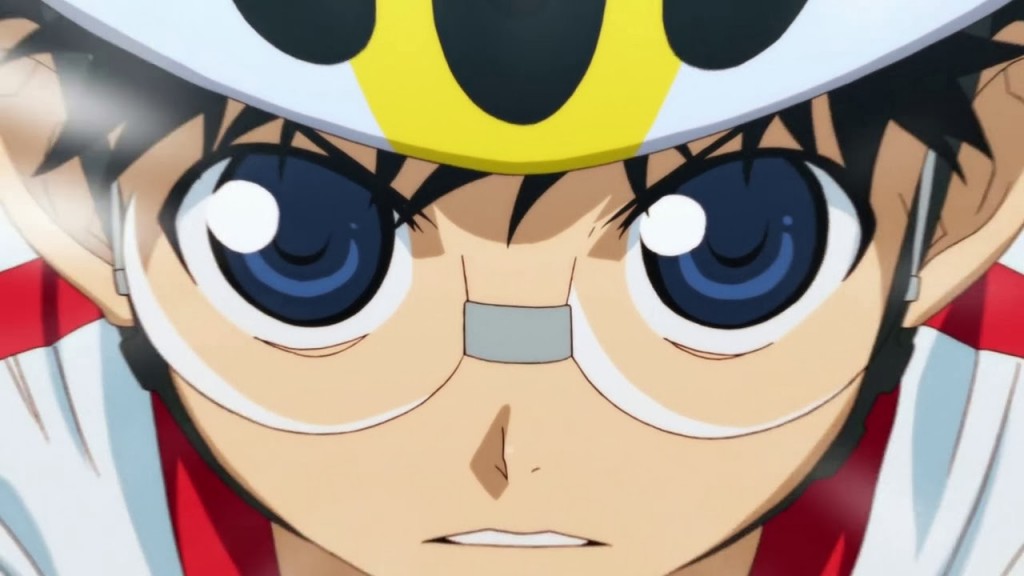 The genre's been around for a while, but in the last few years, sports anime has hit a surge in popularity. If you haven't already dived into the passionate world of sports manga, this is the time to do so. To get you started in the right direction, here's a list of the best sports anime and manga out there. Picking the cream of the crop is a hard task, but the following were chosen based on a combination of success, storyline, and general popularity. Let's take a look at the top 5 sports anime!
5. Ookiku Furikabutte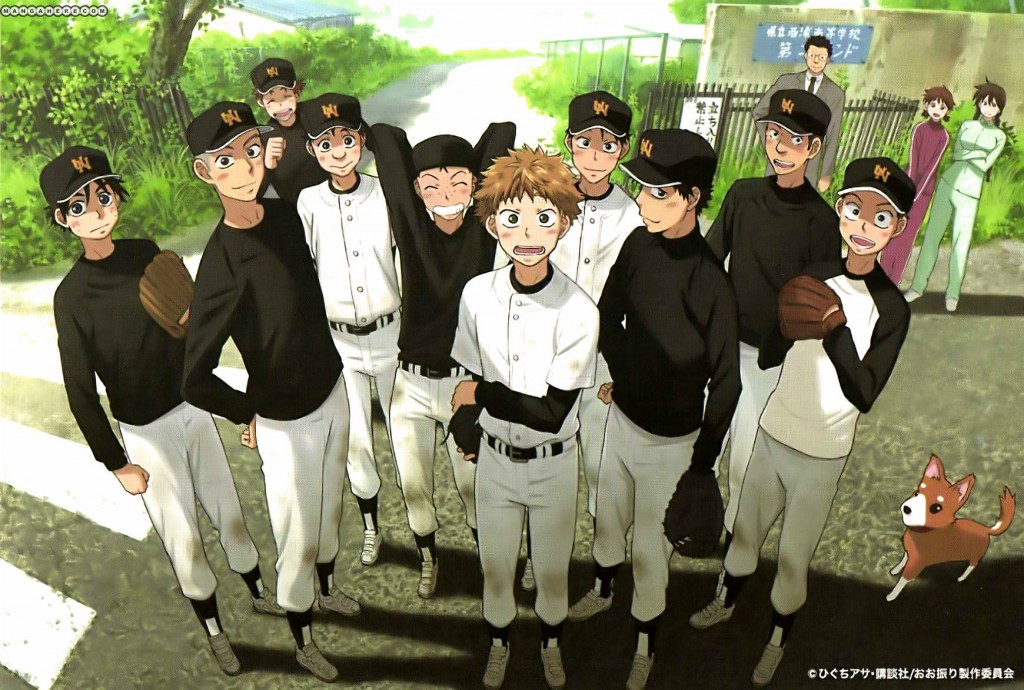 Often shortened to Oofuri, or in English, Big Windup, this baseball manga can best be described as 'sweet.' Author Asa Higuchi tells the story of a young pitcher named Ren Mihashi, who wants to be an ace pitcher but suffers from an incredibly low self-esteem. As he joins a new team in high school, his confidence as a pitcher and a person grows. The sweet factor mostly comes from watching Mihashi overcoming his anxiety and self-esteem issues with a little help from his friends. Oofuri has been running in the magazine Afternoon since 2003, and has had two seasons of an anime adaption from 2007-2010. The anime can be watched through Funimation.
4. Kuroko no Basuke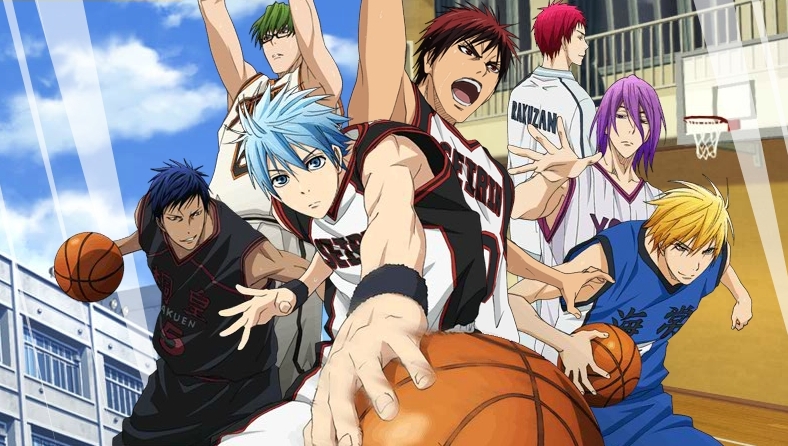 If you have to put a pin on the sudden jump in sports anime popularity, it could easily be pinned on Kuroko no Basuke. The manga, by Tadatoshi Fujimaki, began its run in 2008, in Weekly Shōnen Jump, and ended in 2014. The series' popularity didn't really kick up until the anime adaption began airing in 2012. Since then, it's only grown. The story follows Tetsuya Kuroko, who was part of an incredibly strong basketball team in middle school. But their team had a falling out, and every player went to a different school. Now, Kuroko is determined to defeat all his ex-teammates, and prove to them that his way of basketball – to play as a team – is the best way. Kuroko no Basuke is available on Crunchyroll.
3. Hajime no Ippo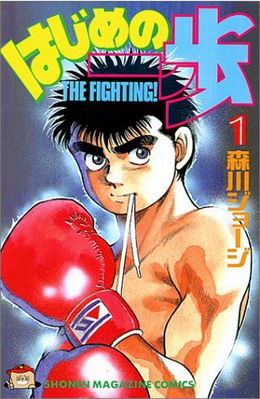 If there was an award for longest-running sports manga, this would be it. Hajime no Ippo, a boxing manga penned by George Morikawa, started in 1989 – and it's still going. The story follows Ippo Makunouchi, a shy kid always getting picked on. One day, after getting sorely beaten by a group of bullies, Ippo is rescued by a retired boxer. In true Karate Kid fashion, Ippo decides to take on professional boxing. What sets this sports tale apart from the others is that boxing is not a team sport. Instead, the bonds formed are with teachers and opponents. Hajime no Ippo has had several anime adaptions over the years, beginning in 200 and the most recent ending in 2014. The first of these is available through Crunchyroll.
2. Slam Dunk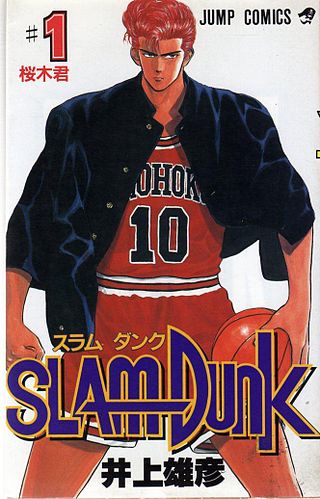 Not only is this manga one of the best-selling in history, it has been credited for the rise of basketball's popularity in Japan. If that isn't an indicator of a good sports manga, nothing is. Drawn by Takehiko Inoue, Slam Dunk ran from 1990-1996 in Weekly Shōnen Jump. The subsequent anime series ran from 1993-1996. It details the story of a delinquent high school student, Hanamichi Sakuragi, who's had a bit of bad luck with the ladies. When the girl of his dreams tells him to try out for the basketball team, he reluctantly does, and finds himself caring about the sport more than he ever thought he could. The anime can be found on Crunchyroll.
1. Haikyuu!!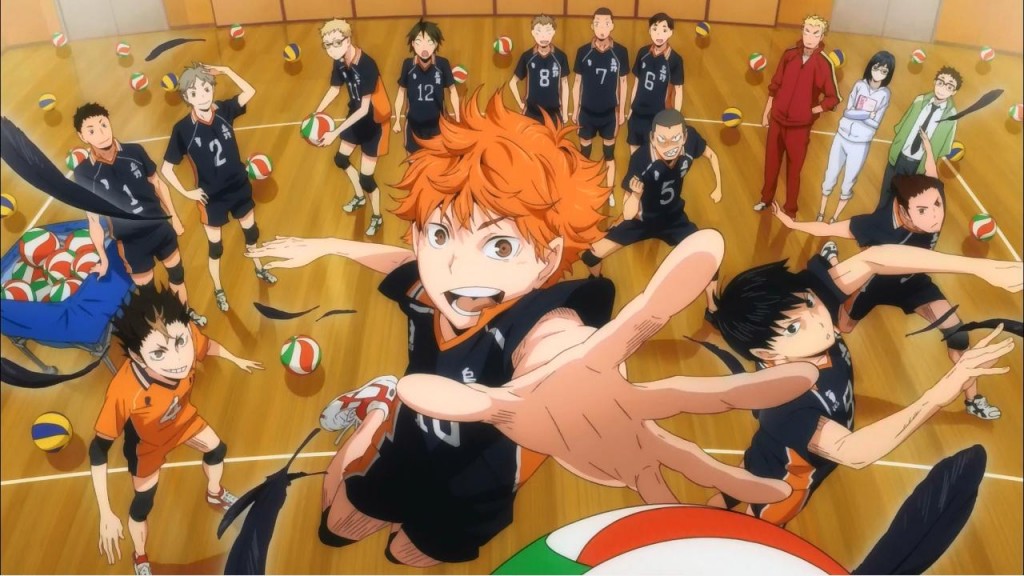 Perhaps it's author partiality ranking this fast-paced, hot-blooded volleyball anime in the top spot, but there's no denying that since its debut in 2012, Haikyuu!! has proved itself a superstar. The manga, serialized in Weekly Shōnen Jump, has sold over twelve million volumes. The anime, beginning in 2014, has a second season coming. But what might be Haikyuu!!'s greatest asset is that it features volleyball – one of the least popular sports. The story, by Haruichi Furudate, stars Shouyou Hinata as a short kid with a big jump determined to be a volleyball star. In middle school, he pulls a team together and manages to make it to his local tournament, only to be crushed by the opposing team and it's main member Tobio Kageyama, the oft-called King of the Court. Hinata swears to Kageyama that he'll return in high school and defeat him. This plan works great, until he gets to high school and finds himself on the exact same team as one King of the Court. The story balances humour and action with pain and heartbreak, and some truly touching moments. The anime is beautiful, with fluid motion and an incredible sense of motion. You'll be hooked by the first episode. If you haven't already seen Haikyuu!!, see it immediately. The series is available on Crunchyroll.

Laura is a Douglas College student and an avid anime aficionado. She can sleep through anything, except the latest manga chapter release. Any questions, fire off a message to lmdeheer@shaw.ca!