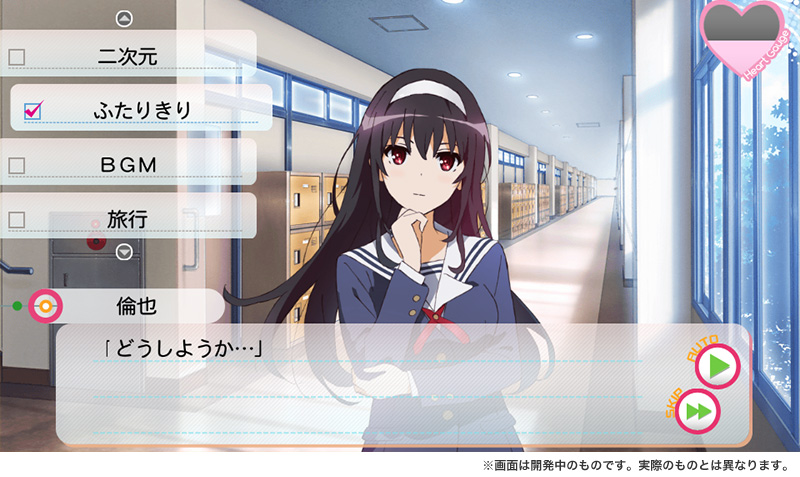 Two new trailers have been released for the PlayStation Vita, a visual novel based off of the romantic comedy, Saekano: How to Raise a Boring Girlfriend. The new title, Saekano -Blessing Flowers-, was announced earlier this year and have plans to release in Japan on April 30th and buyers will have the option to either buy the regular or limited edition game, the latter including a soundtrack and cloth posters! However both versions include a Vita theme.
The two trailers focus on two five minute scenarios, one that focus' on swimming and the other on napping! For fans of Saekano, unfortunately there has been no mention on whether or not it'll get a western release, we will just have to sit patiently and wait!
Thi Lathi Chao is a graduate from Vancouver Fine Arts College and reports for Good e-Reader on all of the latest anime and manga news. In her off hours, she is enamored with playing games, drawing and writing short stories.