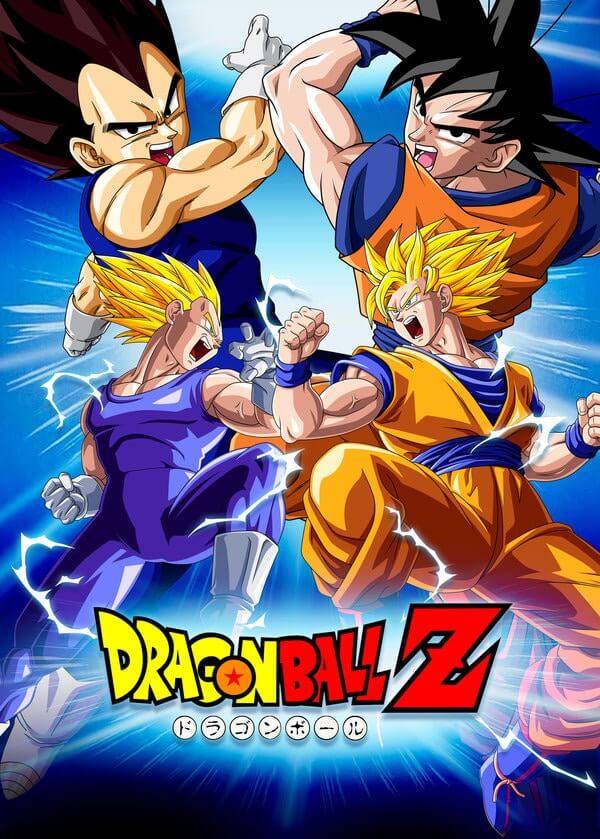 Just last month it was announced that the Dragon Ball Super anime will be hitting the Japanese airwaves in July after it's last series ending almost 18 years ago. The July issue of Shuiesha's V Jump magazine is revealing on Thursday that Toyotarō will be launching the manga version of the upcoming anime series, crediting creator Akira Toriyama with the original story.
The new manga will launch in the extra-large August issue of V Jump. The announcement notes that while the story of the new anime and manga still remain a mystery, it will in "no doubt exceed everyone's expectations."
Toyotarō previously drew the three chapter manga adaption of the recently released Dragon Ball Z: Fukkatsu no F (Dragon Ball Z: Resurrection'F') film.
Dragon Ball Super will premiere on Fuji TV and other channels in July on Sundays at 9:00 AM, so be sure to set those alarms! This will be the first new television series since Dragon Ball GT which ended back in 1997. The story of the new anime series sis set a few years after the defeat of Majin Buu, when Earth has become peaceful once again.
It's been only a month since the initial announcement of Dragon Ball Super and yet it feels like it's coming so fast! Like so many other anime fans, the Dragon Ball series is what paved the way for me into the anime-loving life style and I'm counting off the days till the new series begins!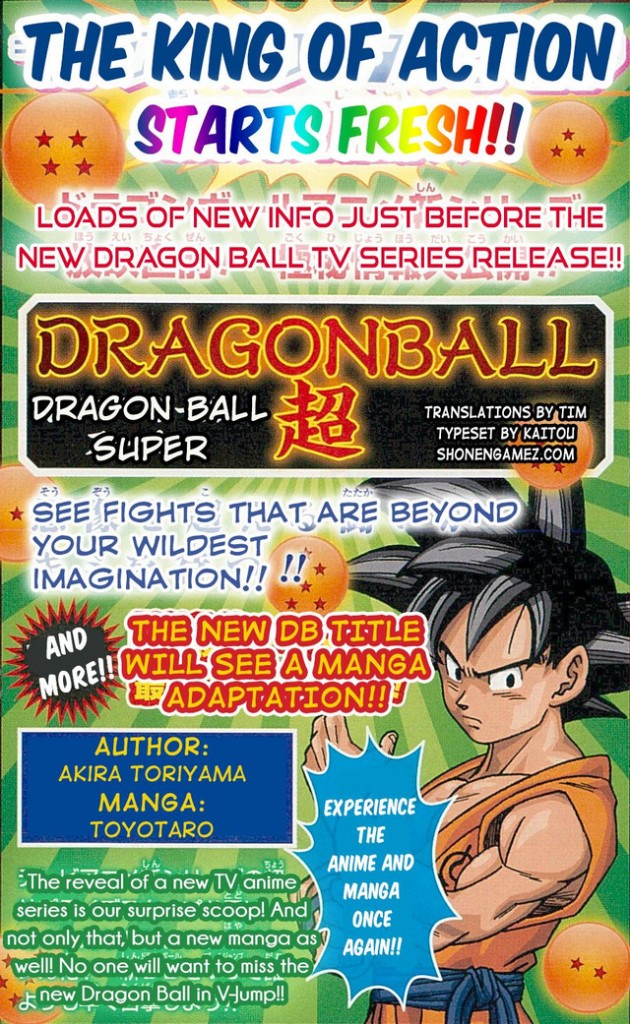 Thi Lathi Chao is a graduate from Vancouver Fine Arts College and reports for Good e-Reader on all of the latest anime and manga news. In her off hours, she is enamored with playing games, drawing and writing short stories.