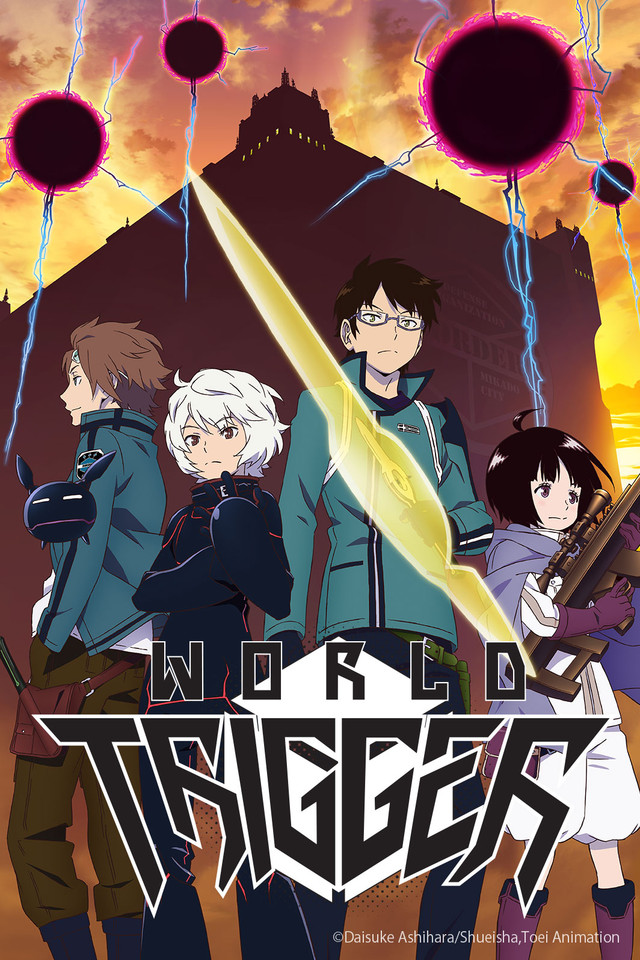 In this year's 16th issue of Weekly Shonen Jump will announce on Monday that Daisuke Ashihara's Sci fi manga, World Trigger, will be getting it's own smartphone game entitled World Trigger: Smash Boarders. The game will be free to play with the option of in game purchases, and will be available on IOS and Android devices.
The "aim and hit smash action" will allow players to control a team Trion soldiers to carry out the defence missions from the Border headquarters to repel the terrifying Neighbour invasions. Players will then take take aim and fire away at the Neighbours and if players can link attacks between members of a team, they can deal much more damage.
Daisuke Ashihara debuted the original World Trigger manga in Weekly Shonen Jump magazine in 2013. And Viz Media added the series to it's digital anthology version of Weekly Shonen Jump.
If you haven't seen the anime, go on over to Crunchyroll to check it out!
Thi Lathi Chao is a graduate from Vancouver Fine Arts College and reports for Good e-Reader on all of the latest anime and manga news. In her off hours, she is enamored with playing games, drawing and writing short stories.