Description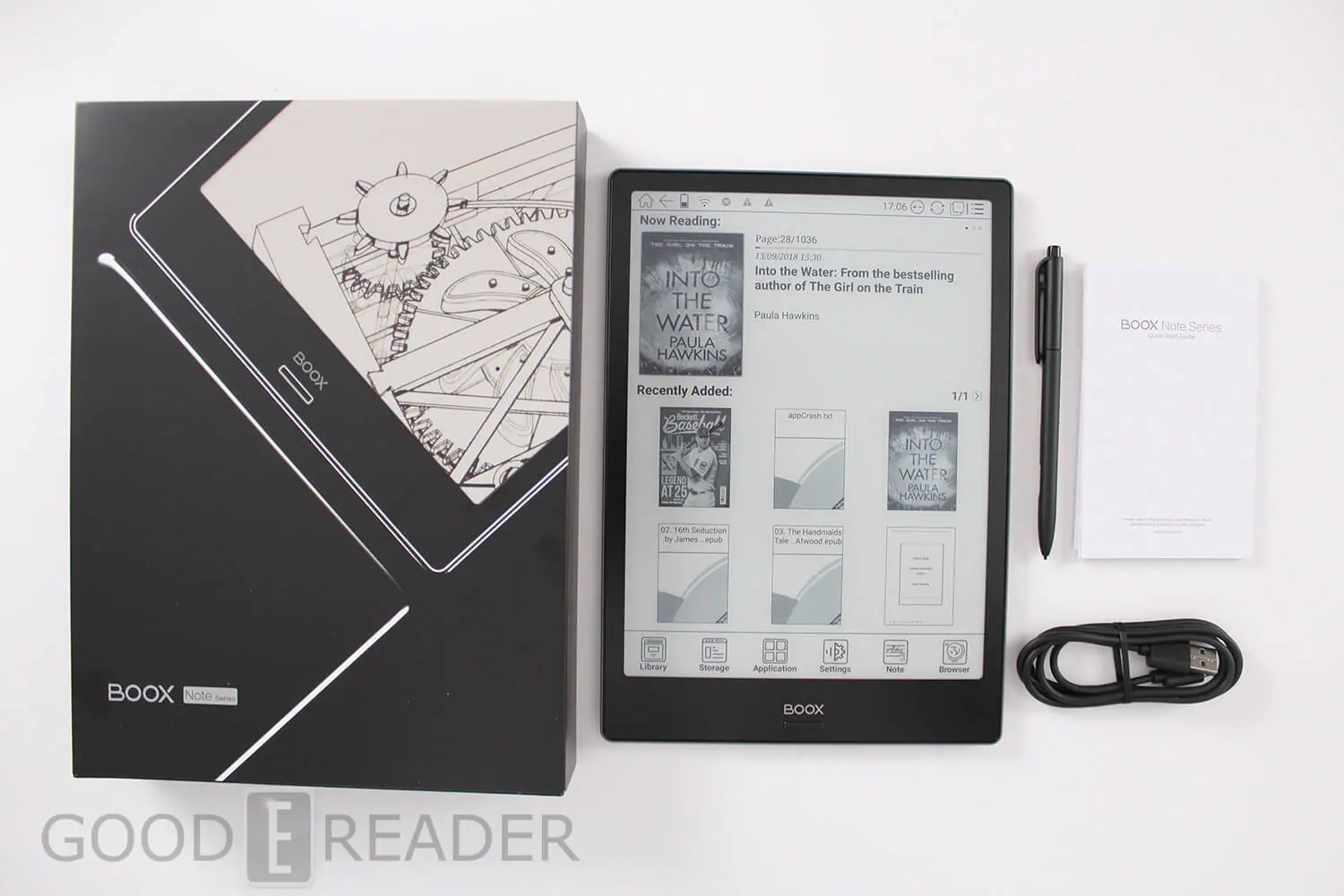 The Onyx Boox Note Plus features a 10.3 inch E-ink Mobius and Carta display and a resolution of 1872×1404 and 227 PPI. It has a glass based layer that is scratch resistant and also a electromagnetic handwriting (WACOM electromagnetic) layer for stylus support.
One of the big advantages of a glass based display is that the screen is completely flush with the bezel. It ensures that you can draw from the very edge of the screen to the other and can press really hard with the stylus and not scratch the screen. I am a big fan of glass screens because it is easier to swipe and gesture when using Android apps or turning the pages of an ebook.
Some people think that glass screens are brittle than flexible e-paper. I have been covering e-readers for a decade and only a handful of people have ever actually managed to crack the screen and this occurred because they dropped it on concrete or are habitually clumsy. If you feel that you want to take better care of the Note Plus, I suggest just buying a carrying case.
Underneath the hood is a 1.6GHZ quad core processor, 2GB of RAM, 32GB of storage,dual speakers, mic, Bluetooth 4.0, USB C and WIFI. Onyx was the first e-reader company to employ a quad processor and it dramatically increases the performance of navitating around the device, surfing the internet, turning the pages of a book or using Android apps. This thing is a beast and can handle most tasks like a champ.
Bluetooth is a really underrated feature with the Note Plus. You can connect up a pair of wireless headphones or speakers and listen to audiobooks or music in the foreground or background. You can also hook up a wireless keyboard and write that great American novel, or at least use it for homework!
The Plus is powered by a giant 4100 mAH battery and will last around four weeks in standby mode. I found that normally I get around a week of battery with WIFI/Bluetooth always on and using Android apps, the stylus and reading ebooks. You can extend the battery life further if airplane mode is turned on and app usage is kept at a minimum.
The dimensions are 249.5 by 177.8 by 6.8mm and it weighs 355 grams, this is the same weight as the non-glass version of the Note.