Description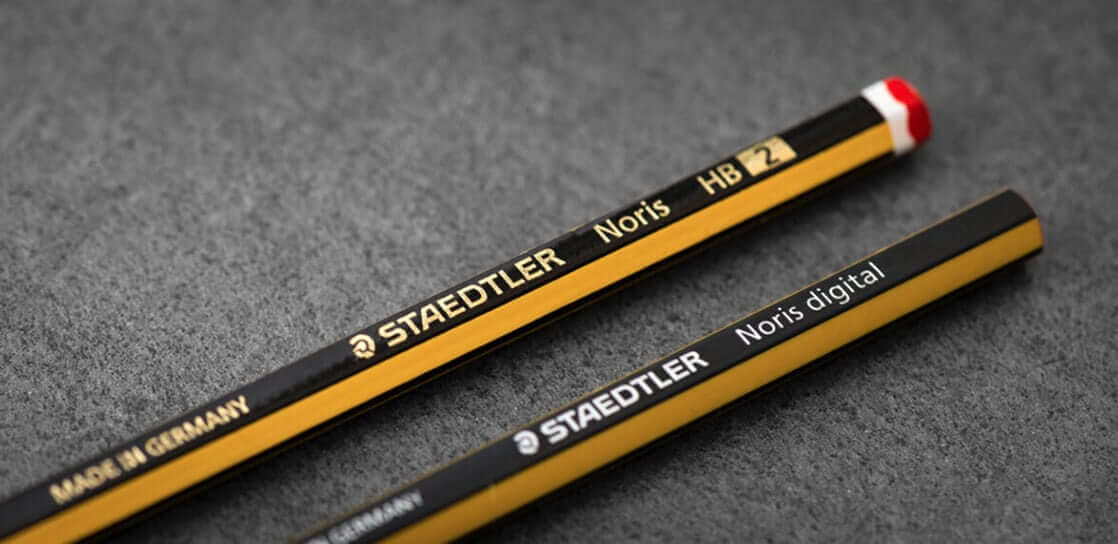 STAEDTLER Norris digital 180 22 – Stylus for touchscreens with EMR Technology. With a pencil millions of people learned to write, started drawing and made important notes – and perhaps even wrote the first love letter. The STAEDTLER Norris digital combines the look and feel of a traditional pencil with the technology of an EMR tip of WACOM. In this way the intelligent concept units the advantages of both worlds in one single product. The ergonomic Stylus, made out of the innovative WOPEX material, allows to write and to draw straight on your mobile, tablet or notebook screen. The soft surface of the pencil allows a very pleasant writing experience and a very easy handling – in this way the STAEDTLER Norris Digital becomes quickly your creative partner. Compatible with many e-notes with an E INK screen, including Onyx Boox, Remarkable, Boyue Likebook, Supernote and many others.
Noris digital classic
Stylus for digital writing and drawing on EMR equipped displays
Get the most out of your device
Draw and paint

Create quick notes

Operate devices

Do your homework

Write longer notes

Edit presentations

Highlight text
Compatibility
A PDF sheet with information about compatibility can be downloaded at "Product information" / "Application Guide" or on the STAEDTLER homepage
Reinventing the tried and tested
Tradition meets innovation
At first glance, the STAEDTLER Noris digital looks just like a normal pencil and feels like one too – but it is actually stylus for tablets, smartphones and notebooks (please check the compatibility list).
Brand new possibilities
It is used on displays in the same way a traditional pencil is used on paper. Whether you're traveling, studying, in the office, drawing or at home writing down grandma's recipes – a digital pencil gives you more options.