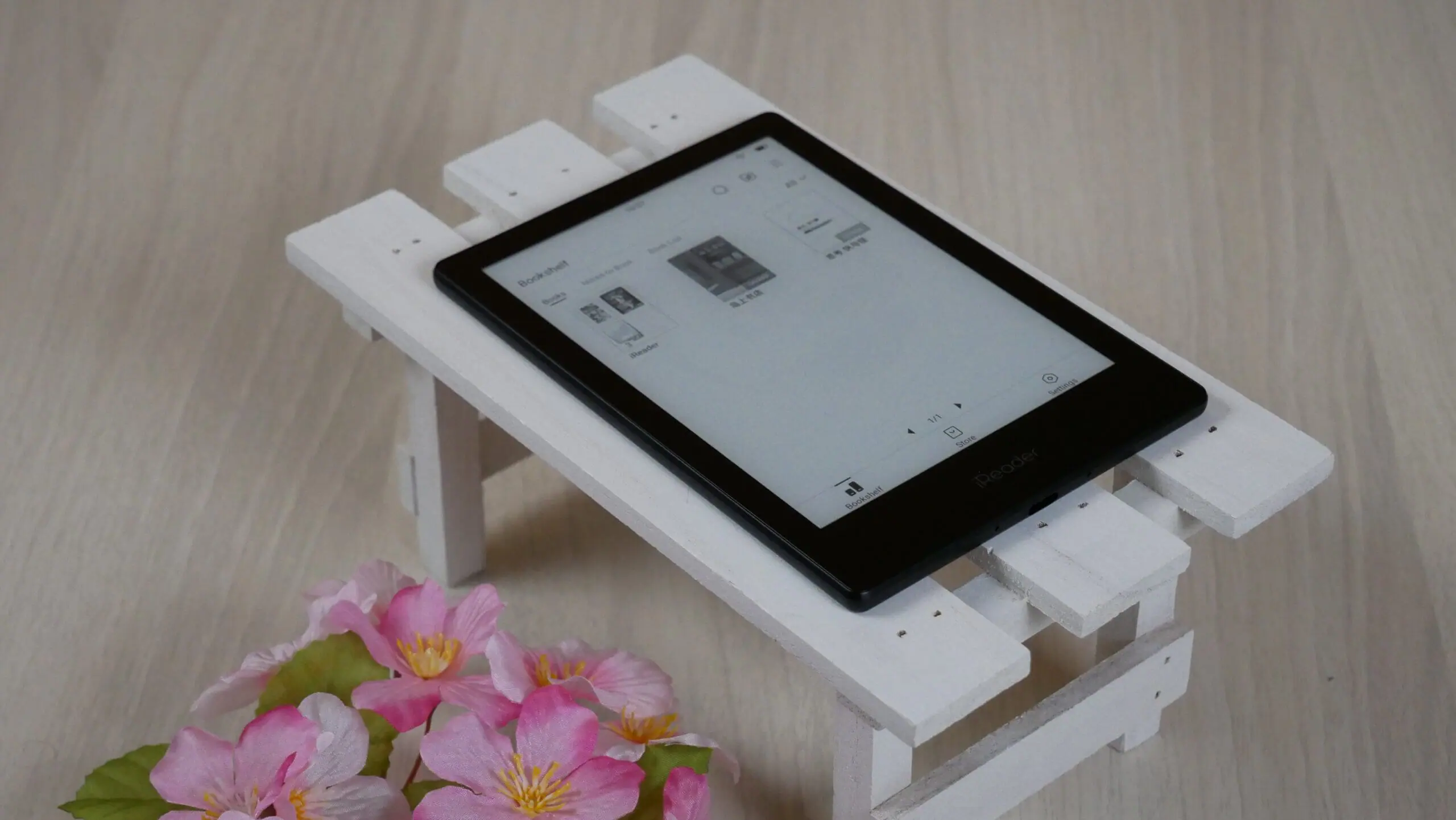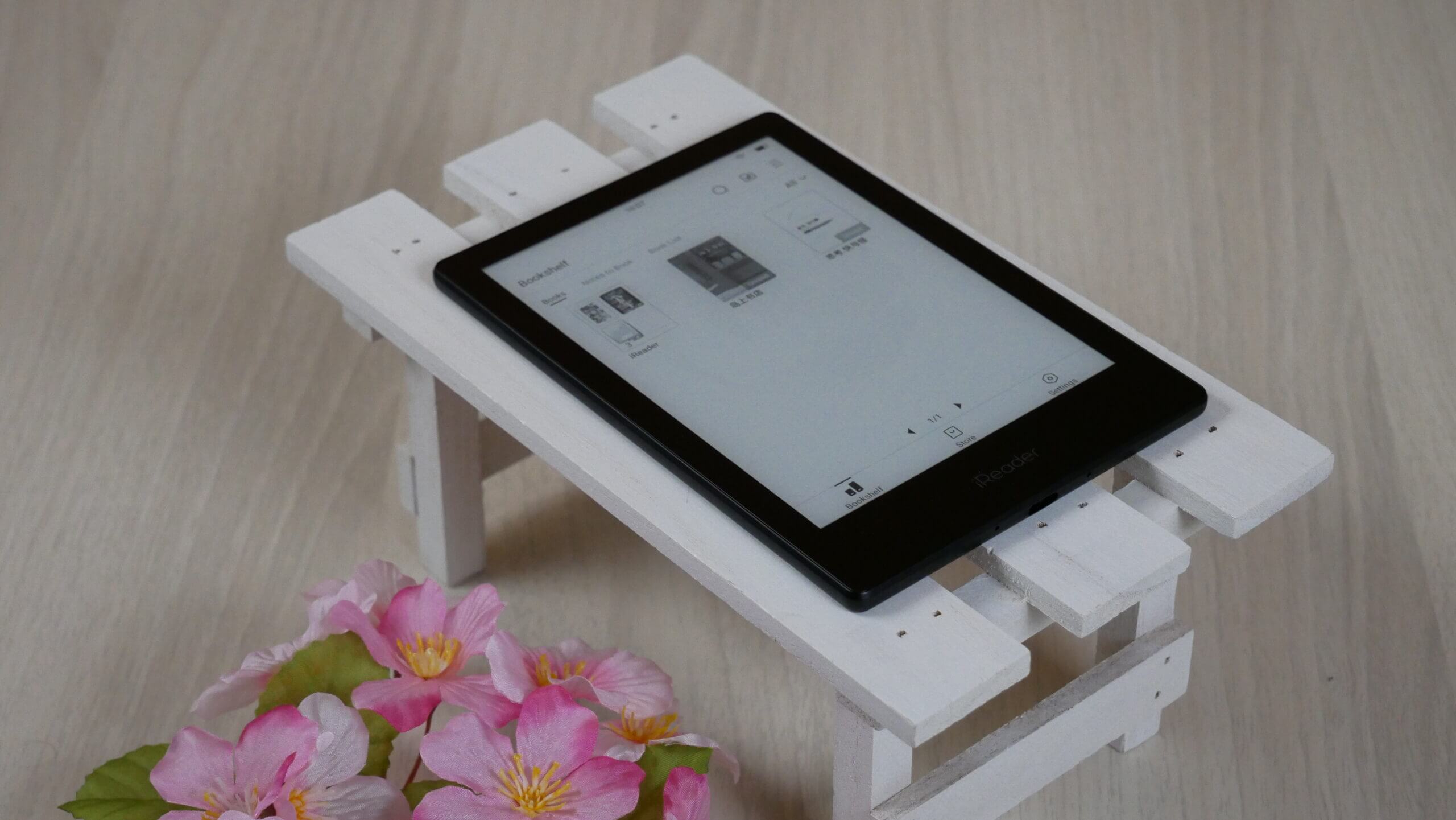 The iReader Neo and Neo Pro are similar e-readers; the design, specs and software are the same. The sole difference between them is the 300 PPI e-paper screen on the Pro, and the regular Neo is 212 PPI. They are 6-inch e-readers that cater to a particular crowd, people who want to read ebooks and nothing else. This e-reader does not lock into any specific ecosystem. There is an online bookstore to purchase digital content, but it's all in Mandarin. Luckily, for English speakers, there is an option to disable the links to the store. It supports many book formats, so you will find the most value if you sideload your audiobooks, ebooks, manga, comics or PDF files. Although it runs Google Android 11, there is no support for loading your apps.
The iReader Neo is perfect if you speak Chinese and live outside of Mainland China. The bookstore makes sense for people to buy the latest bestsellers and backlist titles. If you only speak English, there is no value in the store, but like the Pocketbook brand, the real power is loading in your books if you already have an extensive collection housed on your computer or laptop.
Hardware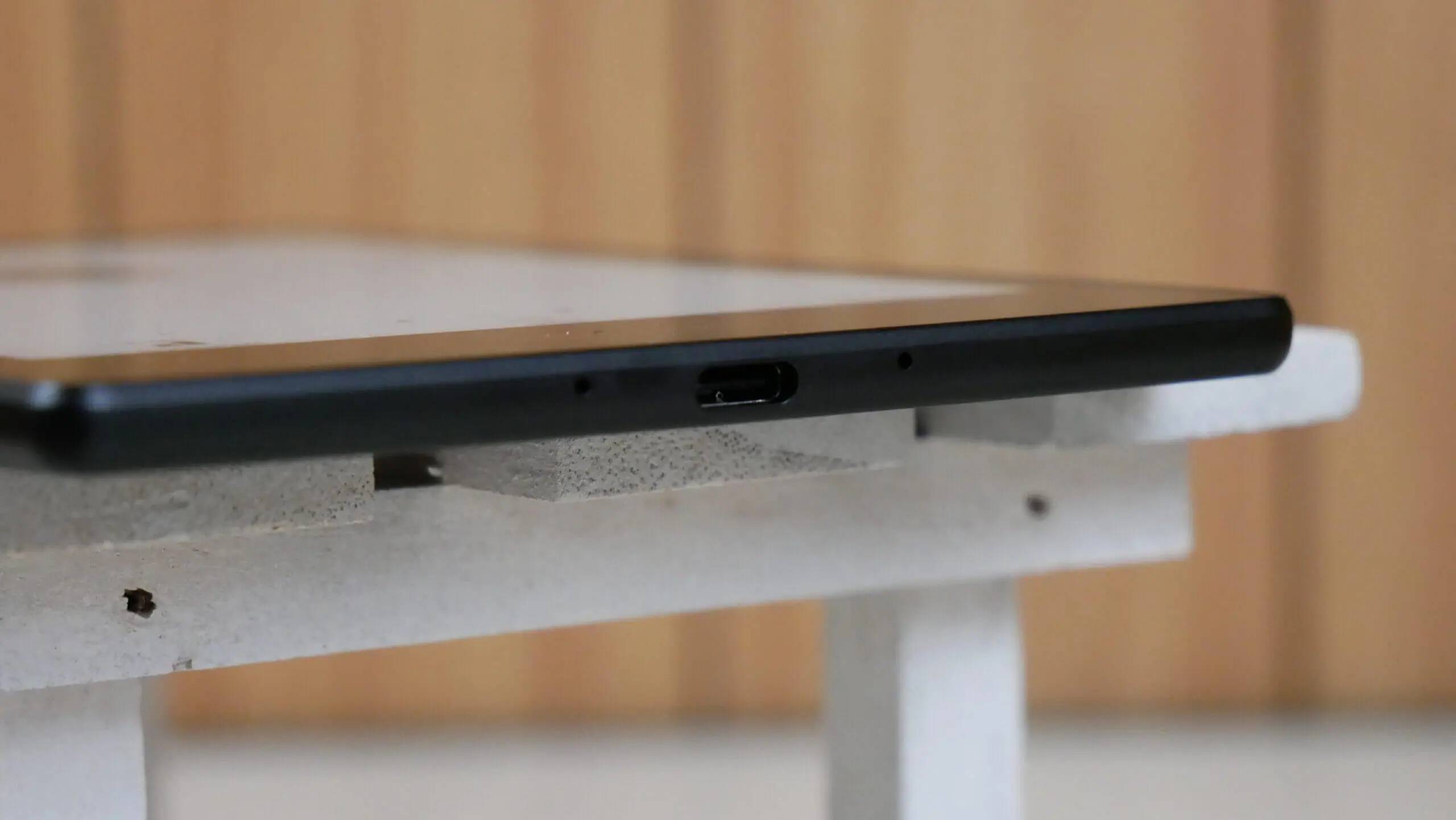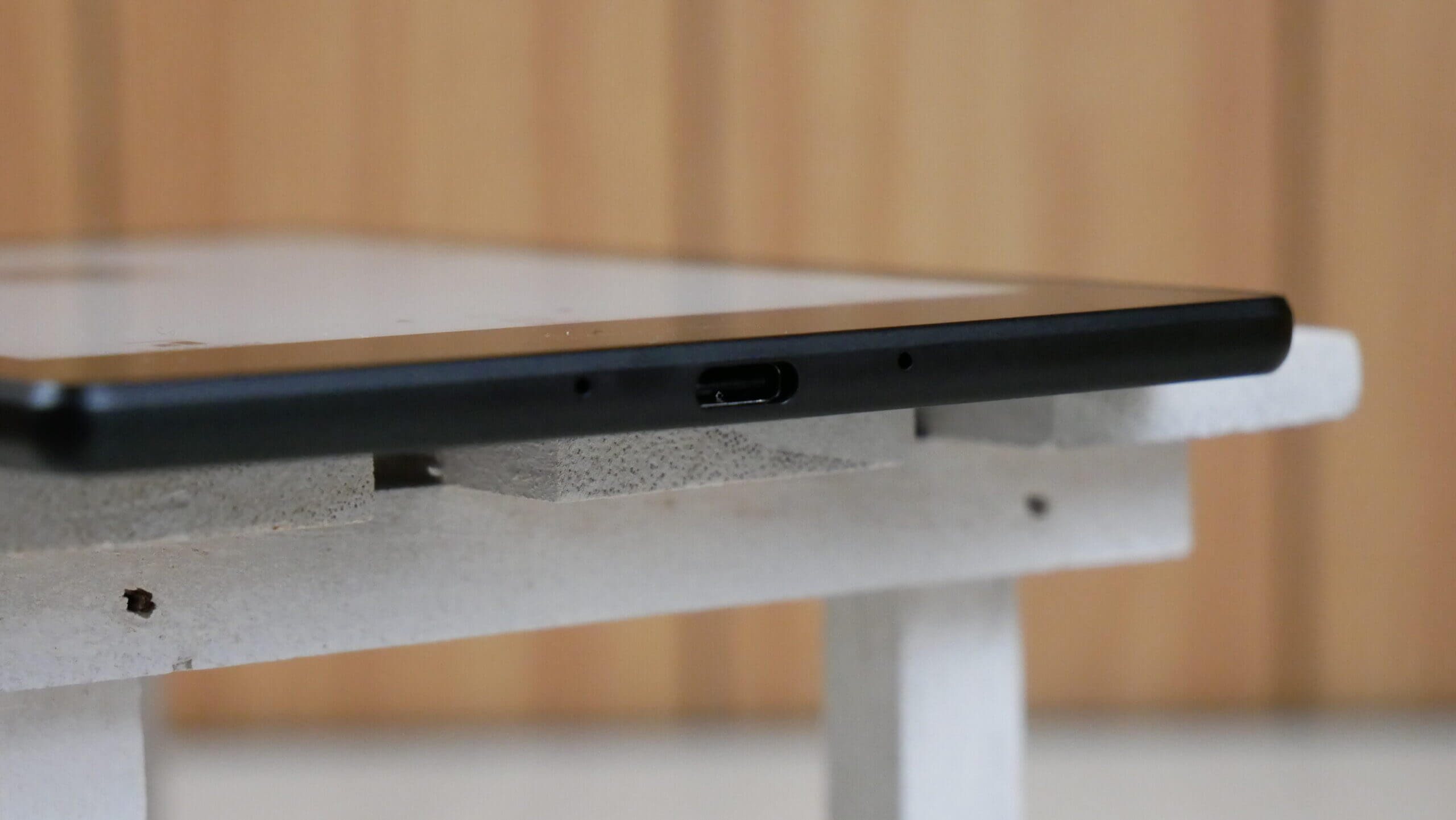 The iReader Neo is a 6-inch E INK Reader using a Carta 1200 e-paper display with a resolution of 1024×768 and  212 PPI. There is a front-lit display that provides both warm and cool lighting. This is designed to read in the dark; there is a drop-down menu where you can control the luminosity via slider bars. iReader claims a 15 percent improved page turning speed, 18 percent improved PDF processing speed, and a 15 percent improvement in boot times. This e-reader is helpful for people outside of China since it fully supports English during the setup process.
The industrial design is plastic, and the colour scheme is piano black all over the device. It has a flush screen and bezel design protected by a glass layer. An orange power button on the very top puts it into standby mode; if pressed down, it will reboot your e-reader. USB ports are on the bottom.
It is powered by a 2.0GHz dual-core processor under the hood and offers 32 GB of onboard storage. A USB-C port is powered by a 1500 mAh battery for charging the device. It has WIFI and Bluetooth 5.0 to connect wireless headphones to listen to audiobooks, music or podcasts. However, there are no speakers. There is an audio app that you can use to import your content. The dimensions are 153×108.4x6mm, and the weight is 149g.
Yet another cool feature of the iReader Neo series of e-readers is the intelligent optimization technology that it comes with. It supports intelligent edge trimming to detect the PDF book content format automatically. It also helps with PDF rearrangement, post which you can set the font, font size, typesetting, and such. Further, you can let AI read the text aloud if you wish. Other features it supports include contrast enhancement and one-click smart PDF watermark removal. This ensures you have a better PDF reading experience in magazines, manga or comics.
Software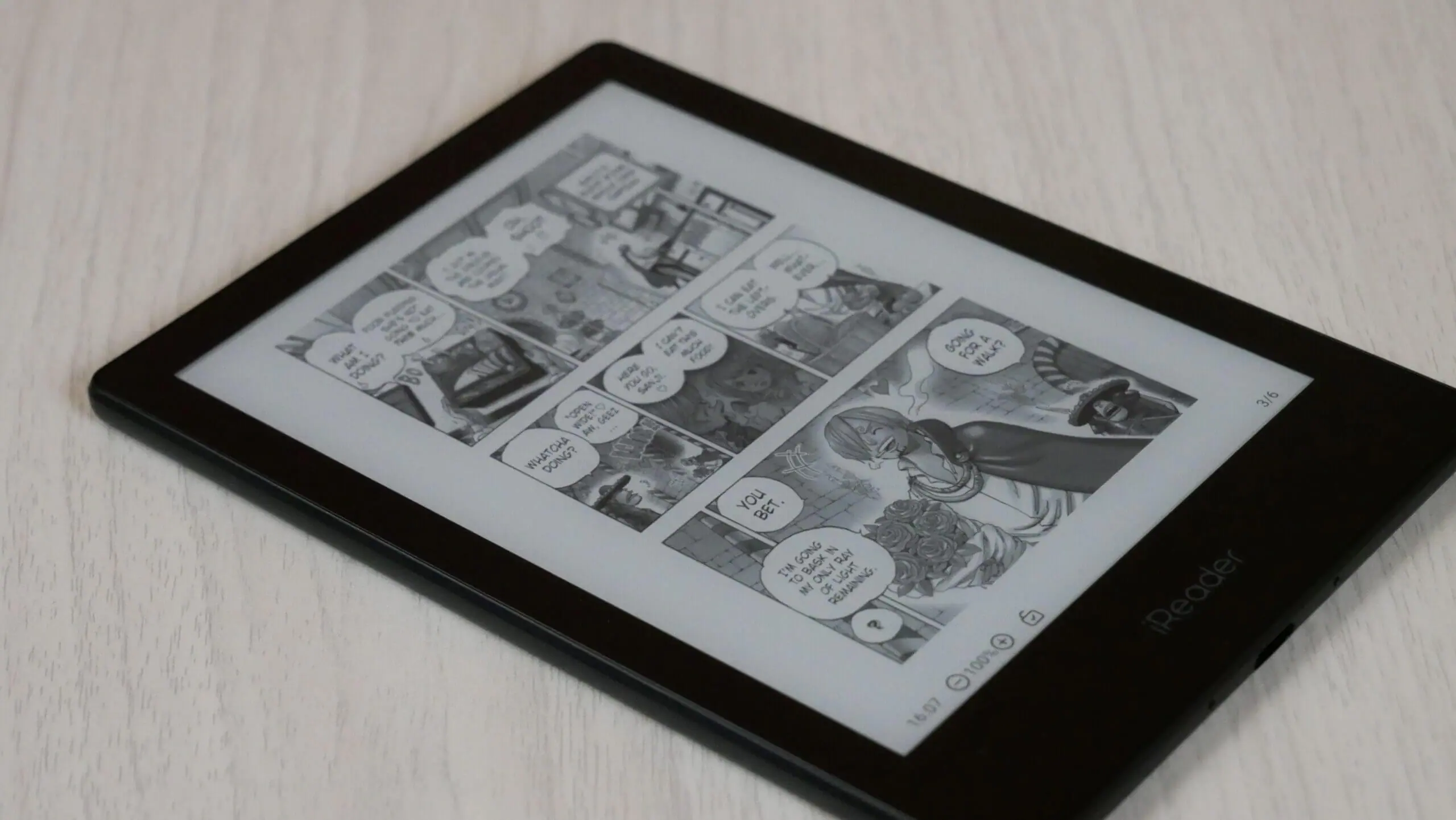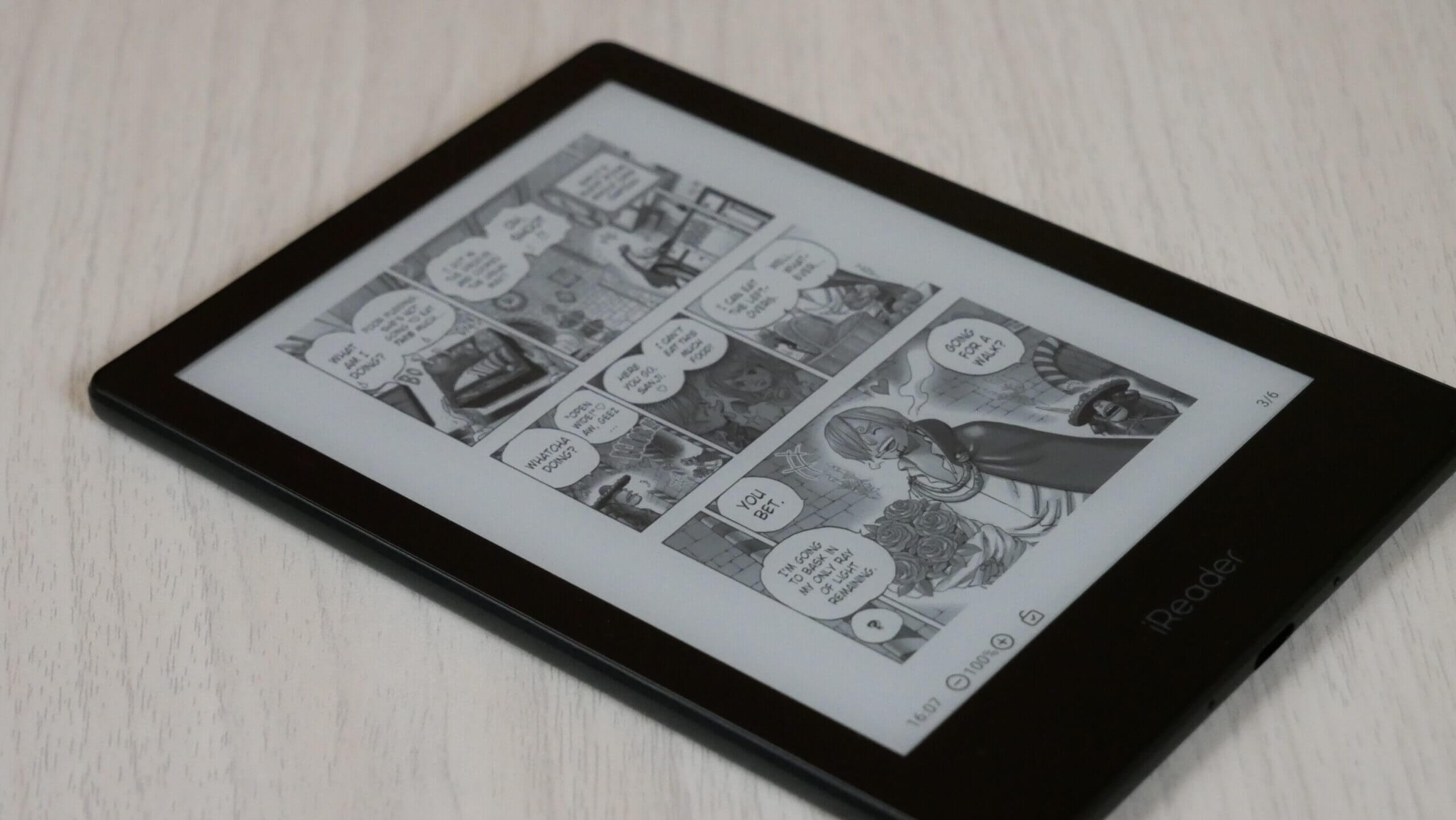 The iReader Neo runs Android 11  as the operating system, but it doesn't have an app store, and you cannot sideload your apps. The main UI is on the bottom and has links to the library, store and settings menu. I like how they don't bog you down with lots of extra UI elements. The main home screen has a few sections; the top is reserved for books you have sideloaded or purchased from the store. Shortcuts take you to your bookshelf, images, fonts, files and a dictionary. I like how you can sideload your fonts by simply using your computer's file manager and copying them over to the e-reader into the fonts directory. The standard fonts that are bundled on it are not very good. The audio player is outstanding since it supports all your favourite formats, such as MP3, M4A, AAC and FLAC. I would not load many audiobooks since only 32 GB of storage exists.
There is a top bar that can be dragged down, providing even more options. This is where you can establish a WIFI network, pair Bluetooth devices, take a screenshot, lock the orientation or adjust the brightness of the warm and cool lighting system via slider bars. If you don't want the light on, drag them to the left, and the entire lighting system will be shut off.
There are a few notable settings options. You can make your background for the wallpaper and standby screen. You can also remove things from the home screen and navigation bar, so if you don't want the store showing up or book recommendations, you can turn them off. I also like their refresh system, making navigation snappier. The one drawback is the store, at least for an English-speaking audience. It is 100% all Mandarin books, and everything is in Chinese, even if you use English on the device. I wish iReader at least had a small English section of royalty-free books.
iReader uses image enhancement right out of the box. iReader was one of the few companies to adopt 256 levels of grayscale on their most recent products. There is no magical e-paper technology that has a higher level of grayscale. They use simulation to do it via dithering algorithms on a pure software level. This is how they can bypass the typical 16 levels of grayscale and instead use 256 levels. Instead of having 256 levels of grayscale on specific applications, such as the PDF rendering engine or the ebook reading app, it applies system-wide. Every navigation entry, text, or image will look sharper without fuzziness or antialiasing issues. On a basic level 256, it smooths over any pixelated sections caused by gradient scaling. iReader told me they made it happen in two ways: the SOC and software algorithms.
Reading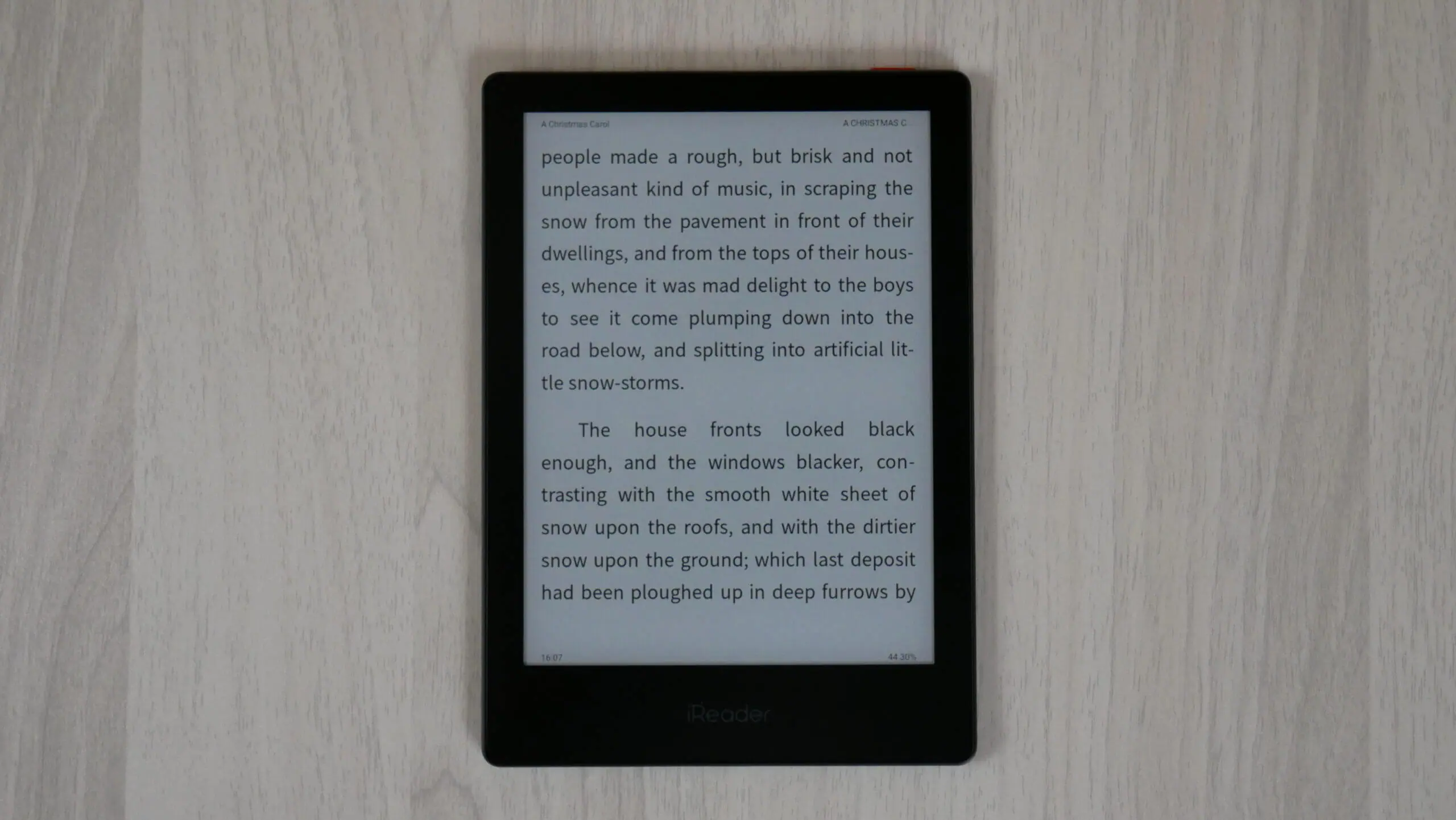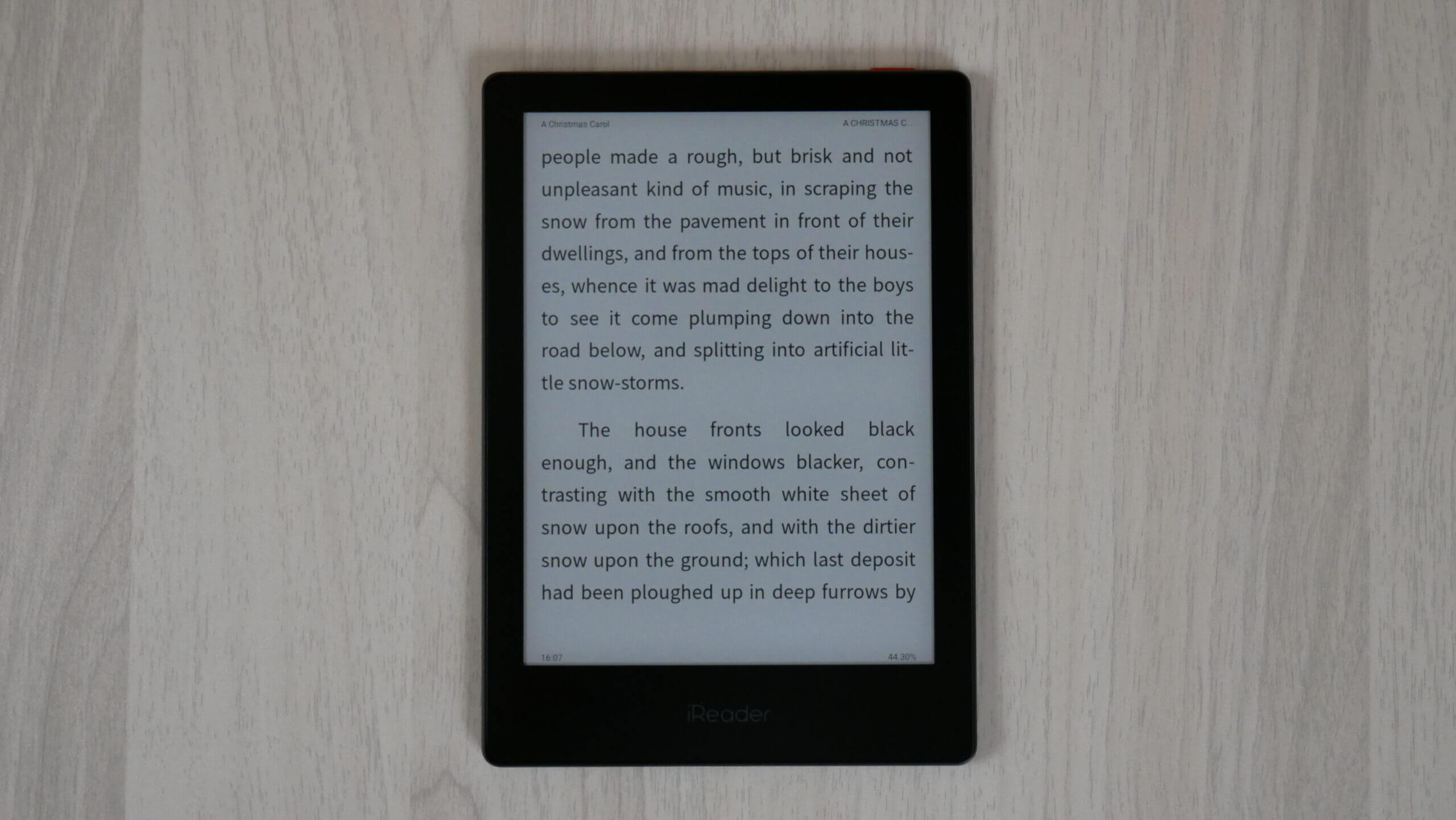 You purchase the iReader Neo or Neo Pro mainly to read ebooks. Luckily there is support for a wide array of formats. TXT, EPUB, PDF, MOBI, AZW3, DJVU, DOC, DOCX, PPT, PPTX, XLS, and XLSX. Audiobook or music formats can also be sideloaded; it supports MP3, MP4A, AAC, WAV and FLAC, among the most well-known lossless files.
Books look crisp and sharp due to the Carta 1200 display, but they also use 256 levels of grayscale. Page turns are quick; you can do it by tapping or swiping on the page to visit the next one. There are page-turn animations; each page transitions into the next instantly.
The reading app has some rogue Chinese elements, which take a lot of work to bypass. You see these when you go to the ebook configuration page, where you want to adjust the margins, line spacing, font type and font size. If you long press on a specific word, it pulls up the dictionary and, by default, provides you with English to Chinese. There is no way to disable it or use another e-reading app, since i-reader doesn't want you to sideload in anything.
Stil, if you load in English books, everything works smooth as butter once you get it looking right. This is one of the best e-readers on the market regarding overall performance, razor-sharp fonts, and quick page turns. Although you can, I would not read PDF files on a 6-inch e-reader. I would just read books, and maybe manga in EPUB format, which is designed anyways for phones and looks good on an e-reader
Wrap up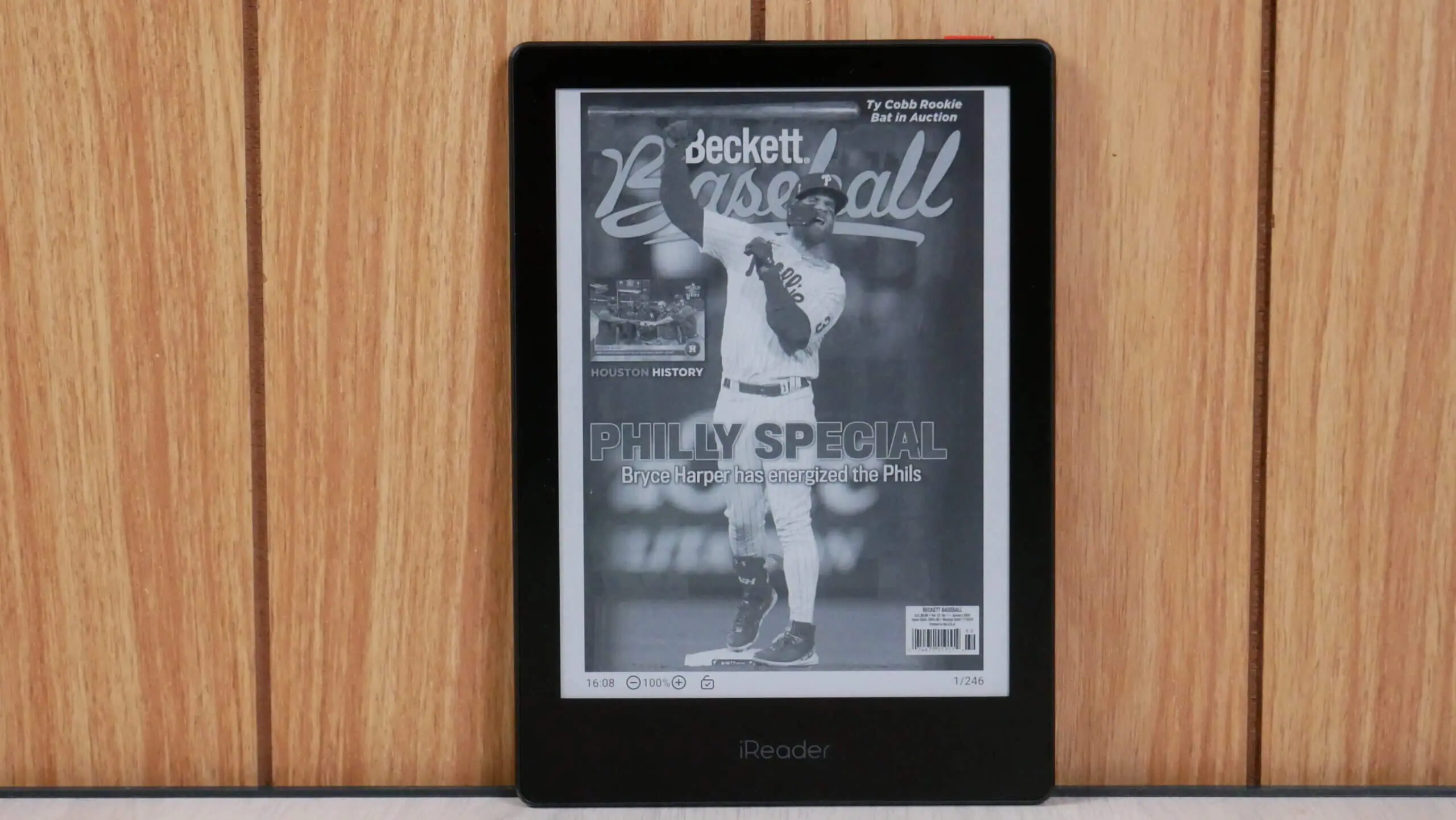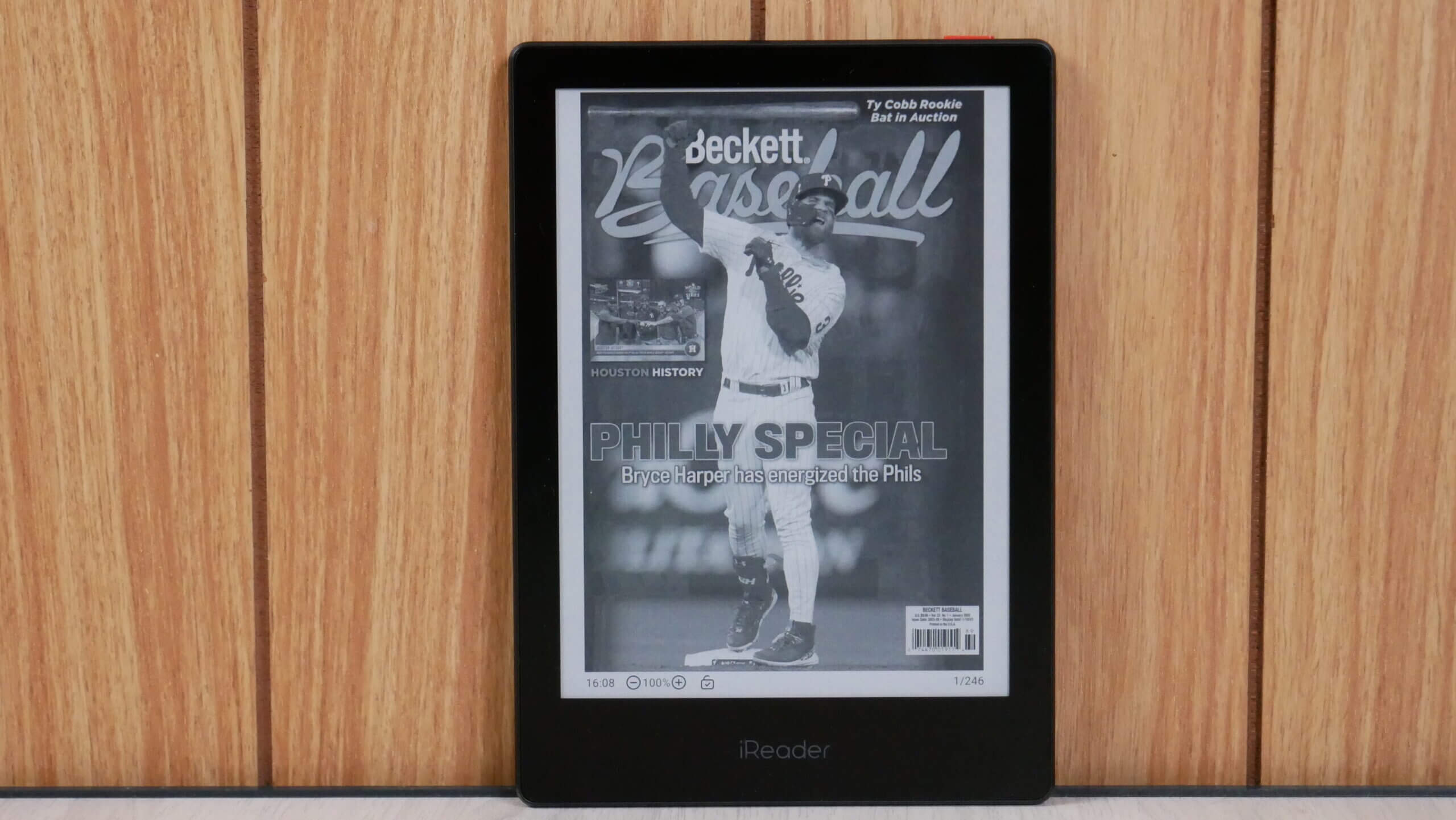 If you speak Mandarin, I will only buy the iReader Neo as your primary e-reader. English speakers should likely buy something that is internationally friendly and costs about the same amount. If you want an e-reader devoted to reading just books, the Pocketbook Era at $199 is good and even has manual page-turn buttons. Ditto with the Meebook M6, which actually has Google Play and app support and retails for $169.99.
The Neo Pro is the better e-reader than the Neo since a 300 PPI screen makes all the difference. Still, it is costly, considering how limited it is. The retail price is USD 229.99, more expensive than a Kindle Paperwhite or Kobo Clara 2e. There are better, more capable e-readers for an English-speaking audience, with more features and at least an English bookstore.
Pros
Carta 1200 display
256 levels of grayscale
User friendly UI
Supports many ebook and audio formats
Designed just for reading books
Cons
32 GB is not enough for music or audiobooks
No SD Card
Bookstore is only in Mandarin
Lots of Chinese in the ebook app
You have to sideload in all your content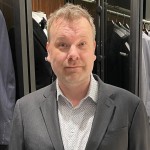 Michael Kozlowski has written about audiobooks and e-readers for the past twelve years. Newspapers and websites such as the CBC, CNET, Engadget, Huffington Post and the New York Times have picked up his articles. He Lives in Vancouver, British Columbia, Canada.