Hisense is the only player in the game that develops E INK phones and clamshell devices with no phone functionality that function as dedicated e-readers. There have been other attempts in the industry that tried to make it work, such as the Onyx Phone, Tencent Wechat Phone, Face Note and a couple of Chinese only releases, but they have not gone beyond a single generation.
Hisense has been making phones with e-paper displays for a five years and they are the only player to release a couple of new devices every single year. They also release firmware updates every three months, adding in new functionality, solving bugs and new features. They tend not release changelogs or let customers know exactly what they have done, but the fact they support their e-readers and phones is good enough for most people.
The Chinese market is sole region where Hisense sells their phones, however independent distributors make them available internationally. This is due to the fact that the software supports multiple languages, including English. This makes their phones perfectly suited to be your daily driver and the new Hisense Hi Reader Pro, easily fits in your pocket. The vast majority of e-readers on the market have large screens, which do not fit easily in your back jeans pocket or in your jacket pocket. They need to be housed in a case and put in a messenger bag,  purse, backpack or briefcase. Hisense has always been portable.
Hardware
The Hisense Hi Reader features a 6.1-inch E INK Carta HD display with a resolution of 1200 x 825 and 300 PPI. The color scheme is black on the front and back. The screen is flush with the bezel and protected by a layer of glass. The Hisense logo is on the back, along with the model, Hisense Hi Reader Pro. It has a front-lit display and warm lighting with 36 different levels that are controlled with a slider bar in the drop down menu.
Underneath the hood is a Qualcomm Snapdragon 662 processor, 4GB of RAM and 128 GB of internal storage. There is WIFi for surfing the web and installing apps. Bluetooth 5.0 is also included for those of you that like pairing wireless headphones or external speakers to listen to audiobooks, podcasts or music. It has a single super lineur speaker and dual microphones. The Hi Reader has support for high resolution audio with APTX, AAC, SPC, LDAC with high bitrate. There is included support for 4G internet via a data plan or voice/data. There is no word on supported network bands. There is a USB-C port for charging and it is powered by a 4000 mAh battery. It weighs 183g, which is nice and light.
The only model of the Hisense Hi Reader Pro that is available is a co-branded release in conjunction with the Summer Palace in Beijing China. The phone is devoid of marketing, but the bright orange case and ledger have an embossed picture of the Summer Palace. This is a network of buildings and artifacts that date back a very long time. The box that the Pro comes in, is huge, the largest box we have ever seen for an E INK product. When you open the box, the case, ledger and Hisense Pro are all sequestered into little cutouts within the box and there is ornate text and pictures of various artifacts.
Software
The Hisense Hi Reader ships with Android 11 and has the same custom launcher as they employ on all of their smartphones. The main UI is on the bottom of the screen that provides access to your library, bookstore, apps and settings. The bookstore and app store are not really relevant for anyone who speaks English, since all of the books and apps are in Chinese. You can't remove these entries in the settings menu either. Hisense primarily markets this phone in China, but they do have an English option during the setup process. There are like 5 pre installed Chinese apps, that are not really relevant either, such as Baidu. Luckily, you can press down on any of the apps and uninstall them. Since you can sideload in your own apps, I recommend installing a third-party app market such as Amazon App Store, Good e-Reader App Store, Samsung Galaxy App Store or GetJar. The e-reader does not ship with Google Play Services or the Google Play Store.
The top UI has a WIFI symbol on the top left corner, giving you visual cues on signal strength. The Top right has battery life remaining with a bar and a percentage number, it also shows the current time. If you drag your finger downwards from the top of the screen, it will give you a very comprehensive drop-down menu. Here is where you can establish your WIFI network and Bluetooth connections. You can turn the sound on or off, and turn auto rotate on or off. There is a dynamic refresh button that makes sure to remove any ghosting. You can also take a screenshot if this tickles your fancy. Here is also where the slider bar is to adjust the front-light, it has a slider bar with over 36 different levels, you can turn it completely off too. If you do not want to manually adjust it, there is an auto feature, which relies on the time of day to adjust the brightness.
One of the big strengths of Hisense and their e-paper displays is providing the user with enough flexibility and control over different refreshing speeds. They have clear, which is the default. It gives you the highest quality images and text, when reading books, PDF Files, browsing the app or scrolling through the app store or bookstore. Balanced, functions as an A2 mode, which slightly degrades image quality, but giving improved performance. Smooth mode is basically used for quickly browsing complex documents, websites with lots of images or a huge PDF file. Scrolling and pinching and zooming is really enhanced. Speed mode, takes everything about smooth mode and cranks it up a level. This is what you want if you intend on watching YouTube videos, or music via Spotify or another streaming provider. You will never get super smooth frame rates, because E INK, but this is the best you can get it. In our review video, we actually test YouTube content on all of the modes at once, so you can get a sense on how they all perform.
There is a critical function in the settings menu called INK Screen settings, which is really important to setup, to give you the best experience on the Hi Reader. There is feature called Hi Contrast Text. By default it is 35%, if you are nearsighted or vision is starting to fail, you might want to increase the contrast. If you eyes are perfectly fine, like 20/20 vision or are far sighted, you don't really need to mess with the default values. There is a function called Dynamic Refresh and Input Method Refresh, these can be switched to any of the supported speed modes, found on the last paragraph. The defaults are set to balanced mode, but you might want to set it to Clear Mode, if you want crisp images and fonts. If you just read complex PDF files, manga, comics, magazines and other content that relies heavily on images, you might want to set it to Balanced. If you have a speed mode active, but notice some of the text looks fuzzy or really not crisp at all, instead of constantly changing your modes, you can engage Font Anti-Aliasing, which is a core function Hisense designed to counteract some of the text when using Balanced, Speed or Smooth. Chances are, with this Hisense Hi Reader you will not be exclusively using the preinstalled apps, but will likely install your own. This might include Kindle, Kobo, Nook, Libby, Scribd or anything else. If you are going to be running lots of apps, there is a final function in the INK Settings screen called Bleaching App. Upon opening, the background of an application will be automatically adjusted to have crisp screen, instead of looking dull and muddled, this is because most apps were designed for color smartphones, and not EINK, so this Bleaching function helps counteract it. The text will be formatted to have richer blacks, to be more readable.
These are all of the software elements that Hisense brings to the table. Of course, there the typical preinstalled Android apps, widgets and other things. I am not going to list them all, like calculator and music player. To get any real value out of this reader, you will want to install your favorite apps.
Reading
If you are buying the Hisense Hi Reader Pro, and not the Hi Reader, you are spending the extra money on a faster processor, more RAM and additional storage, in addition to an optional 4G internet connection to not be locked into always being in a WIFI area. This is great for you want to read books, manga, magazines, or even listen to audiobooks. You will need dedicated Android apps for the best experience, because let's face it, who has their own extensive collection of DRM-Free content?
If you are the type of person that has a small or large collection of digital books on your computer, you can read them with the stock e-reading app that supports most major ebook formats such as EPUB, MOBI, PRC, AWZ, TXT and PDF. You get the quintessential book reading experience. There are options to change the font size, font type, line spacing and margins.
To be honest, this Hisense Hi Reader is unlike any other ebook reader on the market. Most of them have giant screens both on the horizontal and diagonal. The Hisense model has a candy bar design, so the height is long, but the width is small. This is due to the 6.1-inch screen that is similar to a smartphone, rather than an Amazon Kindle or Kobo Nia.
Most people read books or listen to audiobooks on their smartphone, because it's always in their pocket. You can pull it out anywhere you have a few minutes or even a few hours to doom scroll social media networks or just read the news. The Hisense Hi Rader Pro can double as your primary phone, since it supports most major network bands, and is easy on the eyes, so you will not get eye strain during long reading sessions. The various speed modes give you the same reading performance as your iPhone or Android phone.
Wrap Up
E INK phones have not really become a thing yet. This is because no major company that people have heard of, has yet to release one. Hisense phones are not found in department stores or are subsidized by carriers. You would be hard pressed to even find one outside of China. You can't try before you buy or give it a whirl in advance, to see if you would like it.
The HIsense HI Reader Pro experience is similar to the e-reading experience as other Android e-readers on the market, such as Tolino, Onyx Boox or even Linux driven ones such as Pocketbook or Kobo. Page turns are super fast, everything feels responsive and everything from the hardware to the software is designed well. If you own any of these devices, you will get the same type of experience on the HI Reader Pro, with the added benefit of a sim card with data and a voice plan.
Should you buy the Hi Reader Pro. Design wise, it is similar to the Hisense A9, in terms of form and function, although the Pro is a bit smaller. I normally use Hisense Phones as my secondary phone and my daily driver is an iPhone 14 Pro Max. My iPhone only lasts about a day of constant use before it needs to be recharged and when its actually sunny out, in Vancouver, there is always glare on the screen. Hisense lasts weeks, and has little to no glare when reading outside. I can have the Hisense in my messenger bag, so whenever I am out, I will read on it, and do more productivity stuff on my iPhone, such as answer emails.
Hisense Hi Reader Pro
$429.99
Pros
Fast Hardware
Sound Quality via APTX, AAC, SPC, LDAC
Tremendous Reading Experience
SD card
Android 11
Cons
Expensive
E INK phones still fringe
Hard to try before you can buy
Primarily marketed in China
No Google Play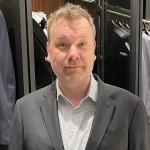 Michael Kozlowski has written about audiobooks and e-readers for the past twelve years. Newspapers and websites such as the CBC, CNET, Engadget, Huffington Post and the New York Times have picked up his articles. He Lives in Vancouver, British Columbia, Canada.