The Rakuten Kobo Elipsa 2e is their second shot at a large-screen e-paper display that is primarily geared towards taking notes, freehand drawing, annotating PDF files and editing ebooks. There have been a few massive improvements to this model, that the first-generation Elipsa did not have. The front-lit display has been upgraded from a Comrtfortlight to Comfortlight Pro, providing better illumination for warm and cool colours. The Kobo Pen has been redesigned, it is 25% lighter, making it easier to hold for long writing sessions, a dedicated eraser at the top, is a great way to remove errant mistakes.  There is a new processor architecture, providing a huge increase in single-core speed and increasing power efficiency.
Kobo has continued with the trend of using environmentally friendly hardware and retail packaging. The Elipsa 2E uses 85% recycled ocean plastics, like those found on water bottles, old CDs, and DVDs. Kobo wanted to increase the percentage of ocean plastics, but using more than they are employing is a fire hazard due to the lithium-ion battery generating heat. The retail packaging uses 100% recycled cardboard, and the ink on the box and user manuals is made of 100% vegan ink. Kobo uses around 80% recycled magnesium alloy inside the hardware, similar to the new Kindle Scribe. The recent case covers designed for the Elipsa 2 are made of 100% ocean plastics and come in many colours.
Kobo introduced a number of new software enhancements such as Google Drive, which joins Dropbox as two cloud storage providers that users can access to store their digital collections. All of your notebooks are now synced and stored automatically in the Kobo Cloud, notes can be viewed on the Kobo website, and notebooks can then be shared via email or downloaded to a PC or MAC. The only other new software change is a lasso tool, making it easy to move images and other art assets around.
There is a night and day difference between the 1st generation Elipsa and the second-generation model. Most of the new enhancements are hardware-based, but the software experience is similar, other than a few key upgrades. Users can continue to access Overdrive for ebook lending, Pocket for web articles sent directly to your Kobo, and of course, it makes a deadly ebook reader with a huge ten-inch display. Love audiobooks? Bluetooth gives you the ability to connect up a pair of wireless headphones or earbuds and listen to your heart's content.
Hardware
The Kobo Elipsa 2E features a 10.3-inch E INK Carta 1200 e-paper display panel with a resolution of 1404×1872 with 227 PPI. The screen is flush with the bezel and protected by a layer of glass. It uses the ComfortLight PRO front-light system, an improved version of the original ComfortLight system found in the first Elipsa, with white and amber LED lights that provide warm and cool lighting or a mixture of both. There are five magnets alongside the bezel. The stylus will automatically attach itself to the side, limiting the potential misplacement on it. A new back platting with a textured design makes it easier to hold and will leave fewer fingerprints. This is where you will find the power button, along with two rubber feet, that will prevent the Elipsa from sliding around on a desk when drawing on it with a pen.
The overall color scheme on the front of the Elipsa 2e is piano black. There is a small ledger on the left side of the screen, this is used to grip it when reading or drawing. The ledger design has been very popular in the e-note space over the course of the past couple of years. The Remarkable 2 was the first to employ it and most of the industry has followed suit. The reason why most companies are using it, is due to the grip. You can hold the device with one hand, with it holding it on the ledger and your hands isn't resting on the touchscreen itself. Errant touchscreen interactions won't occur that much anymore.
Underneath the hood is a brand-new processor that Kobo has not used before. They are employing a dual-core 2GHZ Mediatek RM53. The single core count is 45% faster than the All-Winner one they utilized on the first-generation Elipsa. Kobo had to make several architecture changes to its Linux operating system to use the new processor. This has resulted in more compute power, reduced latency when using the stylus and better power consumption, preserving battery life. Will Kobo use this new processor on future products? Given the many positives, it would make sense, but Kobo never confirms plans for future developments.
Aside from the new processor package, the e-note uses 1GB of RAM and 32GB of internal storage. The device has WIFI to access the Kobo bookstore and cloud storage providers. Speaking of cloud storage, Kobo provides access to Dropbox to save and import books and PDF files. When the Elipsa 2 reaches customers on April 19th, they will add Google Drive, too. However, our review unit did not have access to Google Drive, so we could not showcase it on our view review.
The Elipsa is a part e-reader and part digital note-taking device. It all starts with the stylus, which has been altered from the original Kobo Stylus. The new model has a grip and design similar to the Apple Pencil in terms of the overall design. It is 25% lighter and is easier to grip. It is lighter because it no longer uses replaceable batteries and employs a lithium-ion battery that can be recharged via USB-C to your computer or laptop. Charging from low to full only takes about 30 minutes. The first-generation pen had two buttons on the side: an eraser and a highlighter. The eraser button has been removed and placed at the top, where the traditional WACOM stylus is positioned. This makes it more intuitive to draw and erase errant mistakes.
One thing I noticed about the Kobo Pen 2 is the nibs. The nibs are similar to the Apple and Surface Pen, there is no give. When you draw on the screen, the nib does not retract, which is unforgiving. When you draw on the screen, it really makes you feel like you are just drawing on a piece of glass. The first-generation Kobo Pen did have a different stylus, that retracted a bit when drawing, which made it feel better. The vast majority of styluses on the market have this type of design, whether the nib is made of plastic, felt or ceramic, the nib retracts into the stylus body, by just an mm or so, so when you press down hard, you really notice it. I think this is one of the worst shortcomings of the Elipsa 2, I hope that someone makes a matte screen protector for it, that will make writing feel a bit more organic.
The other shortcoming of the Elipsa 2e is the 227 PPI display. The Kindle Scribe has proven that a large 10-inch E INK display can push the limits to 300 PPI. The extra pixels do make a huge difference when reading comics, manga and other image-based content. When we put the Elipsa 2e vs the Scribe (video out soon) we noticed it with the naked eye. This was most apparent with speech bubbles. On the Elipsa 2e, these bubbles with text looked like they had antialiased issues, so they looked a bit fuzzy. This was apparent in not just sideloaded content, but also stuff bought from the Kobo bookstore. However, to be fair, Kindle Scribe is the only e-note on the market to have a 300-PPI display. Amazon spent millions developing this technology in conjunction with E INK and Amazon has an unspecified exclusive period, in which nobody else can use the new e-paper display. I reached out to both E INK and Amazon, and they would not tell me how long it would be, either on or off the record. I suppose it will likely be two years, so maybe sometime towards the end of 2024, we will see other brands use the same high-resolution paper panels.
Software
The Elipsa 2e is running Linux as their core operating system. Amazon, Kobo and Pocketbook are the only e-reader companies in the world that use Linux.  The one thing I dig about Linux on e-readers is that you can get away with smaller batteries and a low processor count. Linux is more power efficient, providing better battery life and stability. Everyone else in the industry is using Google Android as the operating system of choice. This is why products like the Bigme Galy or Onyx Boox Tab X have quad-core or octa-core processors and a huge amount of RAM. Android is geared towards phones and tablets, so there the operating system is a power hog, due to apps and background processes.  These brands have Google Play installed. Out of the box, providing users with a more tablet-like experience.
The Kobo Elipsa 2e cannot run apps and users cannot readily install apps directly. There are workarounds for this of course, but only a very small subset of users replaces the standard Kobo reading app with something with KOREADER. Kobo has a number of small casual games you can play under the experimental features. You can also increase the size of the system text, make everything bold or access the internet with the browser.  Reading at night? You can enable dark mode, and when you are reading a book, the text and background are inverted, so the background is black and the text is white.
The home screen is fairly minimalist, with no advertising of Kobo services or even bookstore recommendations. Most of the screen real estate is devoted to the most recent things you have opened, such as an ebook or PDF file. There are also some help files, such as how to buy a book from the bookstore or access Pocket news articles. On the top of the screen is a UI that only has a few options. You can adjust the brightness of the front-lit display, with both warm and cool lighting. There is a slider bar which you can use to blend the two together or use the clock, to automatically adjust it, based on the time of day. A WIFI symbol is there, to connect to a wireless network, a sync button will check for firmware updates or ping the Kobo servers to see if you made any book purchases on one of the apps or the Kobo website. A search button can look for a book or audiobook title purchased from the Kobo Store.
There are a few shortcuts at the bottom. Home will bring you back to the home screen. You can visit your library to see what content you have sideloaded from your computer or purchased from the Kobo bookstore. Search by authors, date or collections. View by cover art or a list view.  My Notebooks has all of the basic or advanced notebooks you have created. Discover is a fancy way of saying "bookstore" which you can access to download free samples and buy ebooks, audiobooks, manga, comics and other content. You can see the reviews, the publisher and the prices. The Kobo bookstore has all of the bestselling books you would find on rival platforms. The only other option is MORE, which is your settings menu. There is where you can find all of the experimental features, adjust the refresh speed or add your Overdrive login and PIN number to borrow ebooks from your local library branch. Right now, you can only borrow ebooks and not audiobooks.
Audiobooks are a core part of the Kobo business. They offer audiobooks for sale on an a la carte basis and provide credits on a Kobo Plus subscription. Inevitably, with the Kobo Elipsa 2E launch, Kobo Plus will be launching for the first time in the United States. They have two different plans: Kobo Read, which offers access to over 1.3 million eBooks, and readers can use any Kobo eReader or the free Kobo app for just USD 7.99 per month. Kobo Plus Listen: Offering access to over 100,000 audiobooks, listeners can listen on select Kobo eReaders and the free Kobo app for just USD 7.99 monthly. How do you listen to audiobooks on the Kobo Elipsa 2E? Bluetooth 5.1 is on the device, which users can pair wireless headphones or earbuds to listen to audiobooks. Kobo sells audiobooks right on their device, and they are in the Kobo Store; they also have an audiobook player with several controls for a fluid listening experience.
Kobo offers its cloud storage solution. When you make highlights in ebooks, these are saved to your Kobo account. When you use another Kobo device or access one of the Kobo reading apps for Android or iOS, you can view everything you have done. They are introducing a new feature, saving your notebooks to the cloud. When you create a new notebook, jot down notes, do freehand drawing, or solve complex math equations, all of this will be saved to your Kobo account. When you visit the Kobo website on your phone or tablet, you can view your notes, save them to the device, and share them via email with friends. The Kobo apps will not be able to view your messages on launch day, but the company did not rule out eventually rolling it out.
Reading
Kobo does an amazing job in making their e-readers appealing to both casual and hardcore users. They have plenty of advanced options that the competition simply cannot match. One of the most popular is having the ability to load in your own fonts. This is useful if you want to load in stuff like Bookerly or Ember, two fonts Amazon developed with e-readers in mind.
Most e-readers and e-reading apps have a few different pre-set options to change the line spacing, margins, or font size. Kobo does things differently; they also have a bunch of sliders that allow unparalleled flexibility in determining how much weight you want your fonts to have and configuring the margins and line spaces. There are also advanced options that allow you to see a before and after side-by-side that shows you how all of your customizations will look, compared to the existing settings.
The Kobo Elipsa 2e was designed to excel at reading the two most popular electronic book formats, PDF and EPUB. They also have support for manga, graphic novels and comic books with CBR and CBZ, so users will be able to download them from the internet and easily load them on their reader. When it comes right down to it, it reads EPUB, EPUB3, PDF, MOBI, JPEG, GIF, PNG, BMP, TIFF, TXT, HTML, RFT.
When you are reading a book, you have a number of options you can employ. Aside from font and customization options you can long-press on a word and get an instant definition of it. If you speak another language, you can look the word up in Japanese, Italian, German, Dutch, and many more. When long-pressing a word, you get an anchor that will allow you to select a single word, sentence, or entire paragraph. You can then highlight it or add a note. When you add a note, a virtual keyboard appears that allows you to manually add one.
There are also a few other notable options. You can monitor your reading progress with a dedicated button at the bottom of the screen. It tells you how much time remains in a specific chapter and the estimated duration of when you will complete the book. Some e-reading apps have this at the bottom of the screen while you are reading a book, I like how Kobo makes this optional. Speaking of optional, there are also settings that allow you basically turn off page numbers, and everything like that, so it just shows the text on the screen and no other progress indicators.
The Elipsa 2e has a rapid page-turn engine. You can turn this feature on by going to the reading settings menu and choosing to turn pages by tapping or swiping, or by swiping only. This new system is great, it allows you to tap your finger rapidly on the screen or gesture and it will change the pages very quickly. You can also hold your finger down on the screen and it will also turn the pages. The text is basically unreadable when the pages are being rapidly turned, will have to release your finger from the screen in order for everything to be fully rendered. The rapid page turn engine works with KEPUB eBooks, which are books you have purchased directly from Kobo. It does not support CBR/CBZ or classic EPUB support. It is also incompatible with sideloaded EPUB books.
"For over a decade, we have been innovating in the digital reading space with our best-in-class eReaders, expansive eBook and audiobook selection, and top-rated Kobo Apps. Kobo Elipsa 2E is the latest step in our journey to make reading lives better, bridging gaps between print and digital books, and offering an unparalleled reading experience," said Michael Tamblyn, CEO, of Rakuten Kobo. "We understand that, for many of our valued customers, reading is more than words on a page. It is about engaging with ideas. Marking up, highlighting, capturing inspiration in infinite notebooks of almost magical capability using a versatile, intuitively-designed stylus – these are essential for capturing the thoughts and ideas that reading inspires."
Tamblyn continued: "For avid nonfiction readers, eBooks have historically been an imperfect medium because they couldn't mark up the text and engage with the content as effectively as with a print book. With the introduction of Kobo Stylus, we have solved that and with Kobo Elipsa 2E and our upgraded Kobo Stylus 2, we have created a superior reading experience for nonfiction fans."
Writing and taking notes
One of the big reasons why you would buy the Elipsa 2e, aside from the big screen to read ebooks, is the drawing experience. You can use the accompanied stylus to draw on ebooks that are purchased from Kobo or sideloaded books. You can click on the highlight button on the stylus and highlight a specific word or a body of text. You can then make a note of this highlight. If you highlight a single word, a dictionary will pop up, giving you an instant definition, as well as providing links to Wikipedia.  If you write on ebooks that you borrowed from the library or bought from Kobo, you cannot save them to Dropbox or transfer them to your PC, since they have digital rights management (DRM).
Viewing and editing PDF files is also one of the flagship functionalities. You can freehand draw anywhere on the document, although you cannot highlight a specific word or body of text in a conventional manner. You basically need to press down on the highlight button and paint the highlight, think of it as just scribbling. You can save DRM-Free PDF files to your device's internal storage, send to Dropbox or export them to your PC/MAC. There are no advanced drawing features on the PDF editor, but then again, most brands also don't offer this feature. I have found that Remarkable does it the best, as they give you the same UI for drawing on PDF files, as they give you when freehand drawing on their dedicated drawing app.
I have found that the large 10.3-inch screen handles PDF files very well, and you can do some light editing, but don't expect a powerhouse. You can pinch and zoom to isolate specific areas of the document and there is a mini-map on the top right, that assists in orientation. I often use e-notes to fill out applications, sign contracts or merely just hand-write my signature on documents.
If you want to freehand draw, there are two different types of notebooks. With a Basic notebook, you can write anywhere on the page like you would on a sketchbook. However, you won't be able to convert your handwriting into text. If you tend to draw and want more freedom while jotting notes, a Basic notebook may be more suitable. A Basic notebook has an arrow icon at the top-right corner of the screen to hide the onscreen menu. This removes distractions from the screen so that you can focus on note-taking and drawing.
With an Advanced notebook, you'll need to write in between the lines of the page so that you can convert your handwriting into text.  If you want to convert your handwriting into text, then export your notebook into a text file, an Advanced notebook may be more suitable. An Advanced notebook has a scrollbar on the side of the page. This lets you move up and down the page as you write your notes. With an Advanced notebook, you'll always see the menu at the top of the screen. This lets you have quick access to adjust your notebook settings. This notebook provides such options as being able to draw shapes and automatically being able to free-transform them, invert or just make them bigger or smaller. You can write down math equations and the Elipsa will automatically solve them, this is a really handy feature for students or working professionals.  There is also a handwriting-to-text conversion engine, a new feature on the 2e, that will allow you to search by pure handwriting alone, without the need to convert handwriting to text.
Each notebook has a uniform set of options. You can establish a background, such as college rules. There is an orientation switcher, to make it go from the standard portrait mode to landscape. There are different pens, such as ballpoint, calligraphy, brush and highlighter. There are 5 different thickness settings for each type and five shades, ranging from a deep black to greys and finally white. If you screw something up, there is an undo/redo button, you can also use the eraser on the stylus.  There are various types of erasers, such as Object and brush erasers, of which you can establish the eraser size like you would a brush. There is a new lasso tool, which allows you to reposition objects or a drawing you made, and move it across the screen.
One thing I like about the overall drawing experience is the Kobo Pen 2 has very good pressure sensitivity, making lines thicker, the harder you press and lighter, the lighter you press. This allows artists to really flex their muscles. I just wish Kobo had layers, so the Elipsa would appeal to more people. Remarkable., Supernote, Onyx Boox and other companies offer layers, which is sort of like the feature found on most image editors, such as Adobe Photoshop. On layer one, you can draw a house, layer two, the clouds, layer 3 the glass, layer 4 flowers, and each layer is locked. So, if you erase something, it would only affect the layer you are working on. The way Kobo does things is there are layers, so if you spend hours creating a landscape, a few errant mistakes will screw everything up. I also like the simplified UI, there aren't a lot of bells and whistles to make things confusing for the average user.
Wrap Up
The Kobo Elipsa 2e is built with the same environmental sustainability as the Kobo Clara 2e. I think the world needs more electronics that recycle everything from the plastics to the magnesium. The retail box uses 100% recycled cardboard and vegan INK, there isn't anything plastic in the box at all, except the USB-C cable.
Who should buy the Elipsa 2? I think it appeals to anyone who is invested in the Kobo ecosystem or use older Kobo e-readers. It is appealing towards students or businesses that are trying to eliminate paper in the office. It is good for reading PDF files and signing them with a proper signature with a stylus. Students can read all their PDF textbooks downloaded from the internet or purchased at other bookstores since the 2e is compatible with Adobe Digital Editions.
The second group is readers who want a large screen to read digital content, such as ebooks. The Elipsa 2e is the largest screen in Kobos portfolio of hardware products. The second largest is the Sage, which is around 8 inches, whereas the Elipsa is 10 inches. The Sage suffers from battery issues, it is simply too small to read, without having to charge it every week or less, if you are a lot. Things got so bad, that Kobo released a Power Case, with a built-in battery, just to extend its life. Whereas the Elipsa battery life easily lasted a few weeks while we conducted our review and put it through the paces.
There are such drawbacks to the Elipsa 2e; it is slow and sluggish sometimes. It takes a bit for an ebook to load a PDF to render correctly while pinching and zooming. Web Browsing is not the best experience since most modern websites all use advanced scripts. Even the games are slow. Likely the thing that discouraged me the most from making this my e-note of choice was the hitboxes. Hitboxes are touchscreen interaction points; anything you can interact with on the screen has an invisible box surrounding the text. On the home screen, hitboxes are the navigation UI elements, such as Notebooks, My Library or Settings. Within these sub-menus are all of your books and text. Kobo has bad hitbox checks; you have to press something 2-3 times for something to register as a touchscreen interaction.
Rakuten Kobo Elipsa 2e
$499.99
Pros
Large screen
Great for reading
Made of recycled plastics
Solid Drawing experience
Google Drive, Dropbox and Overdrive lending
Cons
No expandable storage
Pen nibs aren't designed well
Slow and sluggish, at times
Can't view notes on the Kobo Apps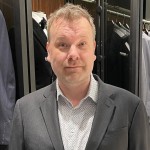 Michael Kozlowski has written about audiobooks and e-readers for the past twelve years. Newspapers and websites such as the CBC, CNET, Engadget, Huffington Post and the New York Times have picked up his articles. He Lives in Vancouver, British Columbia, Canada.