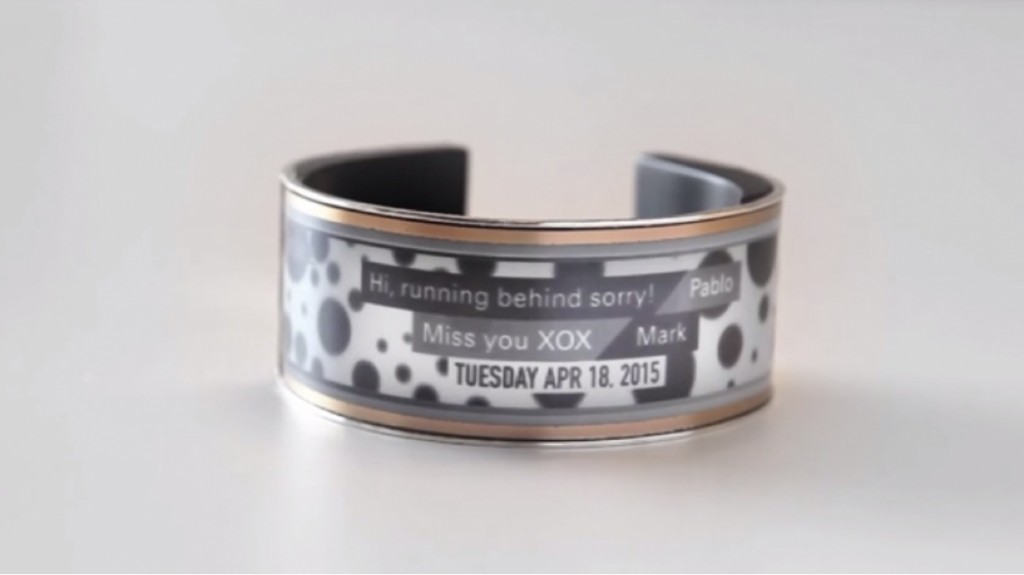 When it comes to smart accessories, most seemed to be aimed at women. There are a ton of smart necklaces and rings that are currently on the market, but aside from watches, men don't really have anything that is directly made just for them. This mentality seems to be changing with the advent of a new e Ink device called LookSee.
The LookSee pairs with a custom made LookSee app via Bluetooth to let users choose from either hundreds of pre-loaded photos and patterns or their own photos, which are then displayed in a series on the bracelet. It can also display text, photos, clockfaces, maps, QR codes and boarding passes.
This device has an e Ink display, giving users an entire years worth of battery life. This is primarily due to the fact that e Ink does not draw any power with a static image and only generates a current when the pictures are swapped or changed.
LookSee bears a striking resemblance the new Sony smartband that will be issued sometime in 2015. It seems as though there is a big movement right now with personalizing fashion accessories with tech, sure to be a crucial area for wearables in 2015.