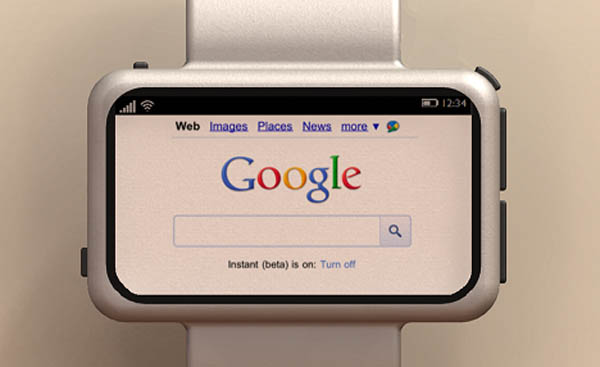 We have seen smartwatches before but none this big. With a 2.4 inch display, the Neptune Pine is to smartwatches what the phablet is to regular tablet devices. It is twice the size of regular smartwatch devices that usually max out at 1.2 to 1.6 inches. However, the humongous proportions isn't the only distinguishing factor of the Neptune Pine in that it is designed to operate completely on its own and not as a companion device to a smartphone. It actually is a smartphone that you can wrap around on your wrist. Not bad, when you have a device that offers half the screen real estate as the regular iPhone.
However, apart from the size, the Neptune Pine is about substance. Powered by a Snapdragon S4 chip rated at 1.2 Ghz, the smartwatch is zippy to say the least, and is good enough to last a full day of regular usage or about 7 hours of internet usage via Wi-Fi. The device also comes with front VGA and rear 5 megapixel camera, another smartphone-like feature. While the need to have a front facing cam on a smartwatch is debatable, the 5 megapixel rear shooter can prove handy even though it amounts to pulling the device from the wrist strap each time a pic has to be taken. The device runs Android 4.1 Jelly Bean.
Typing is also a lot easier on the Neptune Pine compared to any other smartwatch, which makes sending messages a breeze; the device can also be used to make or receive calls. Reading messages is also convenient thanks to the larger display area, which also lets users read comfortably, but not for extended periods. The display should also allow for smaller games to be played easily. Surfing the web will be much more interesting on the Neptune Pine and can prove handy while on the go.
However, let's not forget one of the biggest draw on the battery is the display and the bigger it is, more will be the drain on power. Also, with smartphones growing bigger in scope (and size, too), what remains to be seen is whether there will be many who would like to opt for a device that they can strap on to their wrist which offers just the basic functionalities of a smartphone. The Neptune Pine is priced $355 and will be available by the end of this month. The company revealed the second gen version is already in the making and let's hope it is smaller than the current version. In any case, the Neptune Pine in its present form does conform to what Apple co-founder Steve Wonzniak had said of smartwatches, that he wants the entire internet on his wrist.
Sovan Mandal is the senior tablet and tech corespondent for goodereader.com. He brings a international approach to news that is not just applicable to the North American market, but also Asia, India, Europe and others. Sovy brings his own writing flavor to the website and is interested in Science Fiction, Technology and Writing. Any questions, send an email