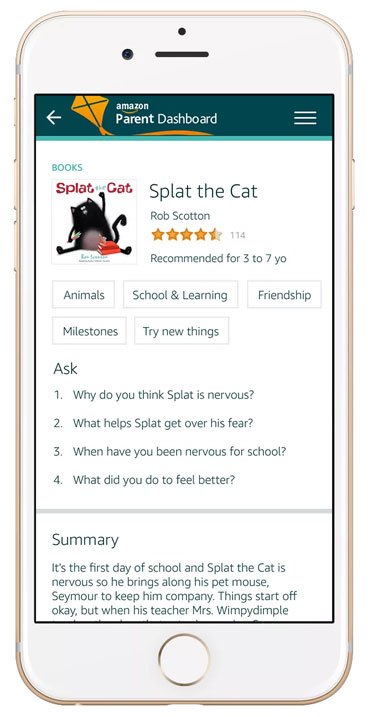 Amazon has introduced a new parental dashboard for the free and paid version of Kindle Freetime. This new system allows parents to see exactly how their kids are spending their time while on Fire devices. The dashboard also includes what Amazon is calling "Discussion Cards" that give parents a summary of the content their kids have interacted with, to make conversations about books, shows, and games easier.  It is currently live on all modern Fire tablets and Fire TV.
It is important to note that the Dashboard system is not available on an app on directly on a Fire Tablet, instead it is accessed via parents.amazon.com.  The mobile optimized website breaks down exactly what the kids are doing and the number of minutes spent reading books, playing games, or watching videos is listed. The summary is granular and will list exactly which particular books, apps, videos, and even websites were used and for how long.
Amazon is hoping that parents will start using this feature, instead of looking over their kids shoulders.  I think that Amazon is leading the charge with parental controls and putting Apple to shame.