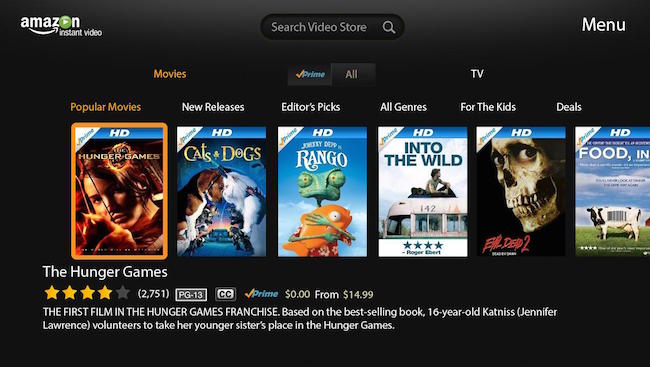 Android users have been able to stream Amazon Prime Instant Video to their smartphones for some time now, but finally the app is tablet-compatible (for those who don't have Kindle Fire hardware).
To make it work, grab the Amazon Instant Video app (which is free, but you are still going to need a subscription to the Prime service of course). From there, just visit Amazon.com by way of your favourite web browser and select 'Watch Now' to load your choice into the Prime Instant Video app.
It's still a multi-step process (which seems a little archaic, frankly), but at least it isn't the series of band-aid fixes and work-arounds that it used to be.
So why the change? Only Amazon knows for sure and they aren't saying… but it seems that they are suddenly placing more value in the monies brought in by Prime subscriptions than those coming from hardware sales (which seems wise, given their lacklustre results). No matter the reason, I just became 100% more likely to subscribe.
Jillian Koskie is an experienced software developer, content writer, project manager and usability design expert. With over 17 years in these roles, Jillian has enjoyed applying her skill-set to assist clients and users across a wide variety of sectors including: legal, health, and financial services. Combining these professional opportunities with a love of technology, Jillian is pleased to contribute articles, opinions, and advice to numerous news outlets, websites, and publications.