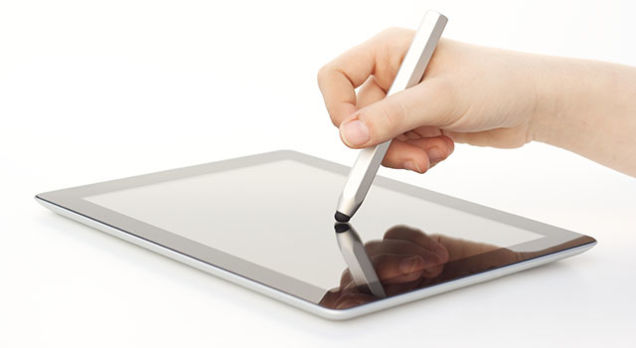 Few things entertain the tech industry more than speculating on what Apple may have up their sleeves. It appears to be that time again, with rumours of an updated iPad gaining traction –the latest of which being a series of patent filings that suggest the company will introduce a proprietary stylus/iPen/Apple Pen of some sort.
This rumour is a weird one. All speculation suggests that this stylus would be an optional accessory, which makes it not at all unlike the thousands of existing third-party options on the market already. So with that in mind, why would Apple create their own product? The only thing that makes sense is that this accessory would feature additional sensors that improve and customize its functionality with the new iPad (possibly making it work elegantly for things like 3D handwriting)… offering more incentive than just feeling more like pen and paper than finger and tablet.
It also probably means we have yet another thing in our lives that requires charging (hopefully with the same Lightning connector that Apple is already using for their mobile product line).
If this latest rumour turns out to be true, Steve Jobs would be most unimpressed (having famously said that 'if you see a stylus, they blew it').
Would you opt into an Apple-branded stylus? Do you currently use a stylus with your tablet (Apple or otherwise)? While there are certainly potential applications in the corporate and educational worlds, the idea that a pen of any sort is necessary seems antiquated to me (though it does feel a little odd to write my own signature with my fingertip, I have to admit).
Jillian Koskie is an experienced software developer, content writer, project manager and usability design expert. With over 17 years in these roles, Jillian has enjoyed applying her skill-set to assist clients and users across a wide variety of sectors including: legal, health, and financial services. Combining these professional opportunities with a love of technology, Jillian is pleased to contribute articles, opinions, and advice to numerous news outlets, websites, and publications.