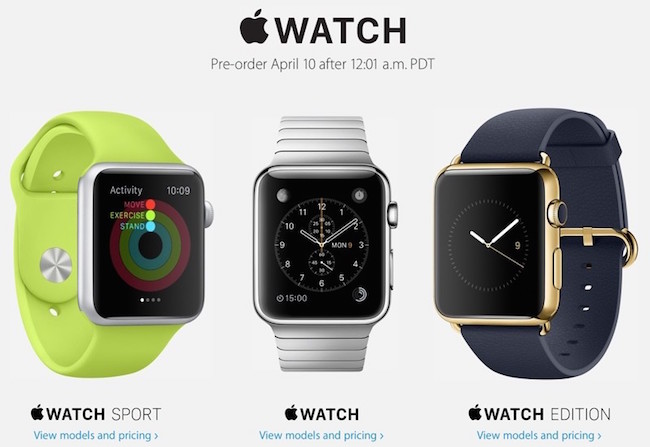 It's almost here! Pre-orders for the much-anticipated Apple Watch will begin on Friday, April 10 at 12:01AM Pacific Time. Apple updated the Apple Watch page of their online store today to reflect the pre-order date and time (and build excitement, which is something they are especially good at).
Pre-orders will go-live simultaneously in all of the first-wave launch locations:
U.S. and Canada: 12:01AM (Pacific Time)
U.K.: 8:01AM
Germany: 9:01AM
France: 9:01AM
Australia: 5:01AM
Hong Kong: 3:01AM
China: 3:01AM
Japan 3:01AM
If the past is any indication, Apple will likely take the store down at 9PM just prior to the first orders. If you would like to save time, hit the Apple Store ahead of time and check all of the possible configurations (when you click the heart icon next to the one you want, it will be in your account and ready for pre-order).