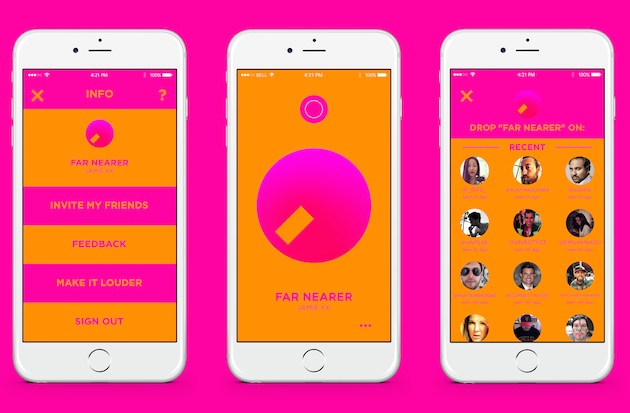 DROP by Jawbone is a new kind of music app that lets you create and manage playlists using tweets. By inviting you to "drop a beat with a tweet," users of the app can turn choosing the next song on your playlist into a social activity.
Inspired by the experiences of Jawbone's audio designer and DJ-in-residence, Austin Soldner, DROP was created: always taking requests, the idea was to make it easy for groups of friends to create their own selection of songs. Once you connect DROP to your Twitter account, friends can easily add songs to the mix with a tweet like "@yourtwitteraccount drop hungry like the wolf". Anybody suggesting songs will need access to Twitter, but only the listener needs to have DROP installed.
This might work great at a party, and it's a really cool idea, but it sounds kind of dangerous to use on a regular basis if you have friends that like to torture you (endless stream of Justin Bieber songs, anyone?).
DROP is made possible by Twitter's mobile platform, Fabric… but unfortunately only for iOS devices so far, Android users will have to wait.
If you'd like to give things a listen, download DROP by Jawbone for your iOS devices. The app is free, but you will need a paid subscription to Spotify Premium or Rdio Unlimited to actually take advantage of it.
Jillian Koskie is an experienced software developer, content writer, project manager and usability design expert. With over 17 years in these roles, Jillian has enjoyed applying her skill-set to assist clients and users across a wide variety of sectors including: legal, health, and financial services. Combining these professional opportunities with a love of technology, Jillian is pleased to contribute articles, opinions, and advice to numerous news outlets, websites, and publications.