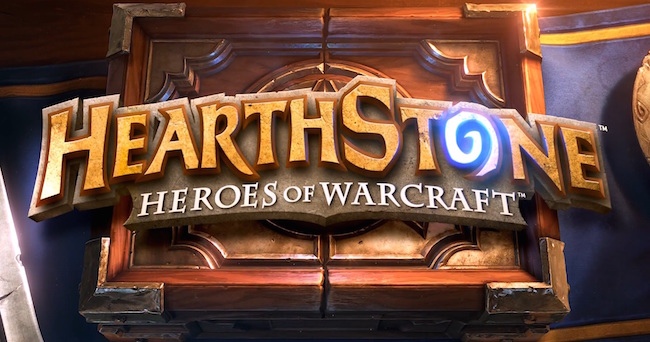 Even if you have never played a game in your life (mobile or otherwise), chances are good that you have heard about Blizzard. Maintaining their position as crowned kings of the video game world, Blizzard has hit another home-run with Hearthstone Heroes of Warcraft (their their free-to-play trading card game).
With an invitation to pick up your cards and thrown down the gauntlet, Hearthstone Heroes of Warcraft promises fast-paced (and whimsical) game play that requires deliberate and calculated scheming to succeed. Powers found within your deck enable you to "sling spells, summon minions, and seize control of an ever-shifting battlefield," no matter whether you are a novice or experienced player (thanks to intuitive and engaging introductory missions, though I should also be including words like addictive in this list).
Like most other Blizzard games, your assets will be tied to your Battle.net account –so you can play Hearthstone Heroes of Warcraft on any of your devices interchangeably.
If you haven't yet watched the official trailer for Hearthstone Heroes of Warcraft that was released earlier this year, take a few minutes to watch it [linked below] and whet your appetite.
Unfortunately for some of you, this release is limited for the time being –but those of you in Canada, Australia, and New Zealand should download Hearthstone Heroes of Warcraft for Android (which include access to an additional 120 new cards thanks to the recent Goblins vs Gnomes expansion). Everybody else will be able to play it "in the coming days," but an exact release date hasn't been announced.
Jillian Koskie is an experienced software developer, content writer, project manager and usability design expert. With over 17 years in these roles, Jillian has enjoyed applying her skill-set to assist clients and users across a wide variety of sectors including: legal, health, and financial services. Combining these professional opportunities with a love of technology, Jillian is pleased to contribute articles, opinions, and advice to numerous news outlets, websites, and publications.