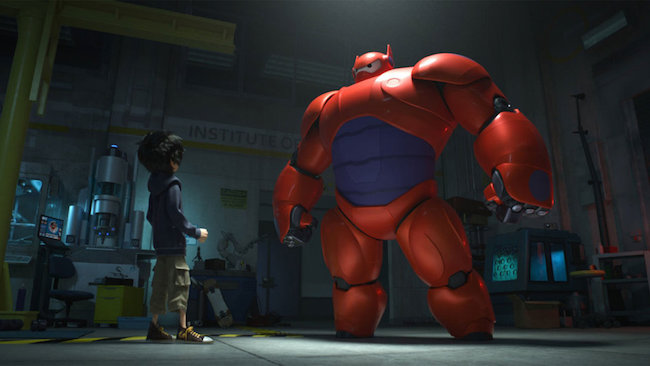 Only true fans of Marvel comic books will be familiar with Big Hero 6, at least until Disney releases their upcoming animated film based on the series next month. Based in imaginary city of San Fransokyo, Big Hero 6 is based on a team of crime-fighters led by Hiro Hamada and Baymax (his robot). Ahead of the movie, Disney Interactive has built a Big Hero 6-themed mobile game that will be available for Android, iOS, and Windows Phone on November 3.
When you hear that the game allows players to collect hundreds of bots and evolve them into higher forms, it's possible you won't need to hear more before you move to the edge of your seat. Using a match 3 style, players will do battle with their enemies by matching colored blocks together. It may sound exceedingly simple, but Disney Interactive producer Scott Humphries promises that the game will involve "strategy and depth," making it complex (and probably addictive). Plus, it stars robots.
If you want a sneak peek into the game, as well as the Big Hero 6 franchise, check out the game-play video from TouchGameplay below.
Jillian Koskie is an experienced software developer, content writer, project manager and usability design expert. With over 17 years in these roles, Jillian has enjoyed applying her skill-set to assist clients and users across a wide variety of sectors including: legal, health, and financial services. Combining these professional opportunities with a love of technology, Jillian is pleased to contribute articles, opinions, and advice to numerous news outlets, websites, and publications.