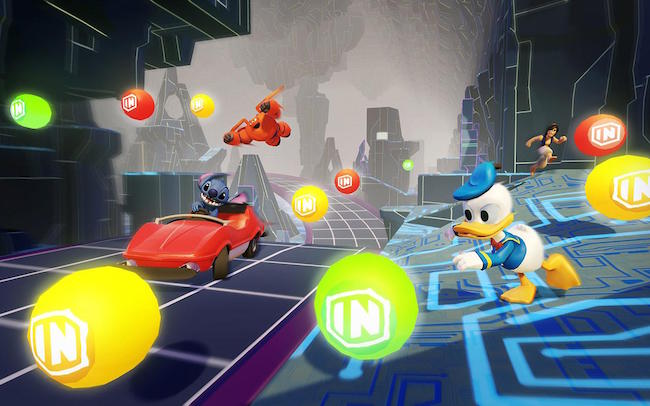 Digital toys are everywhere now, not the least of which belong to Disney Infinity and their collection of RFID-enabled figurines from many of their famed franchises (including the Avengers, Spider-Man, Guardians of the Galaxy, Frozen, Big Hero 6, Brave, Pirates of the Caribbean, and Monsters Inc). Nearly every gaming platform is supported by Disney Infinity, with Android finally present and accounted for on that list!
The more statues you collect (which unfortunately have to be added to your account using your PC or gaming console), the more you can do within the app –but even if you haven't picked up any of the toys, you can still have some fun with the mobile app (Disney starts you off with three in-app characters for free, which rotate often as you play).
Want to get started creating your own customized Disney experience (based on your own imagination –some describe it as a commercialized version of Minecraft)? If you have a hefty 3.4GB of space free on your Android device, you should download Disney Infinity: Toy Box 2.0 now –the game itself is free, but be warned there are plenty of ways to spend money in-app.
Watch the official Disney Infinity Android game trailer below: