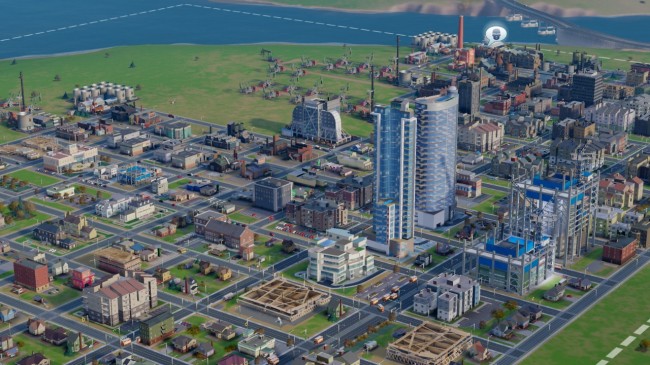 I have been playing video games for a really long time (longer than I like to admit, truth be told), but few stick out in my mind like Sim City. While it may seem like a rather silly concept, creating cities out of their base elements… decades later, when I drive by a new park, my inner voice says: "parks make people who live near them happier." This lasting addiction (and my desire to share it with others) is why I am so delighted that EA has released SimCity BuildIt for Android!
If you've played the game before in any of the many versions, the gameplay will be familiar: supply your city with the necessities (like water, electricity, housing, commercial property, and industrial areas) and then spend your time growing it and solving problems (such as traffic congestion, fires, or pollution). EA has added a social element, allowing you to trade resources with other cities and interact with friends.
This isn't the first time EA has tried to bring SimCity to mobile devices, but earlier versions tried to be entirely too close to the PC version. This time, they had simplicity in mind: understanding the need for adjustments to better fit smaller screens and mobile gaming habits.
If you have more than a little free time to lose, download SimCity BuildIt for Android. The game is free, but be warned… there are plenty of in-app purchases to embrace or avoid.
Jillian Koskie is an experienced software developer, content writer, project manager and usability design expert. With over 17 years in these roles, Jillian has enjoyed applying her skill-set to assist clients and users across a wide variety of sectors including: legal, health, and financial services. Combining these professional opportunities with a love of technology, Jillian is pleased to contribute articles, opinions, and advice to numerous news outlets, websites, and publications.