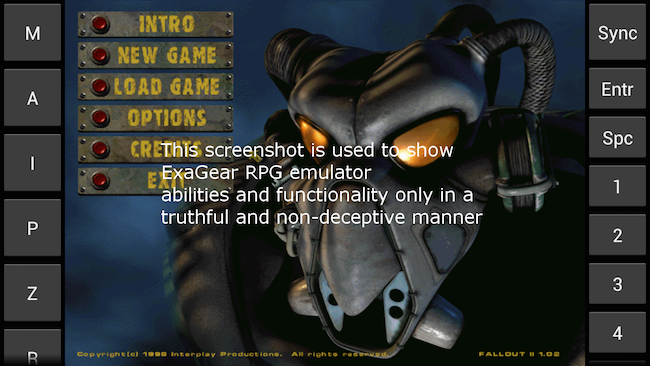 The cool thing about the developers at Eltechs is that they understand we have strong attachments to our old-school PC strategy games. They also understand that in this modern world, our mobile devices rule and we don't turn to games on those desktop systems the same way anymore. Now, with their ExaGear Strategies app, we can emulate these favourite games on Android devices.
Using ExaGear Strategies is simple, but does require a little bit of set-up as the app itself is basically just a launcher (meaning you will need to insert your games –in a manner of speaking). It is important to understand that you will also need a licensed copy of any PC game that you are going to run.
Don't forget that gameplay is going to be a little different when migrating to a touch-screen, but it's a really cool concept that means you don't need to choose between traditional and mobile gaming.
If you'd like to give it a try, download ExaGear Strategies for free now. Currently the controls (which aren't free, and must be purchased in-app) in the game are adapted for use with Heroes 3, Disciples 2, and Civilication 3, but more cool games are promised soon!
Jillian Koskie is an experienced software developer, content writer, project manager and usability design expert. With over 17 years in these roles, Jillian has enjoyed applying her skill-set to assist clients and users across a wide variety of sectors including: legal, health, and financial services. Combining these professional opportunities with a love of technology, Jillian is pleased to contribute articles, opinions, and advice to numerous news outlets, websites, and publications.