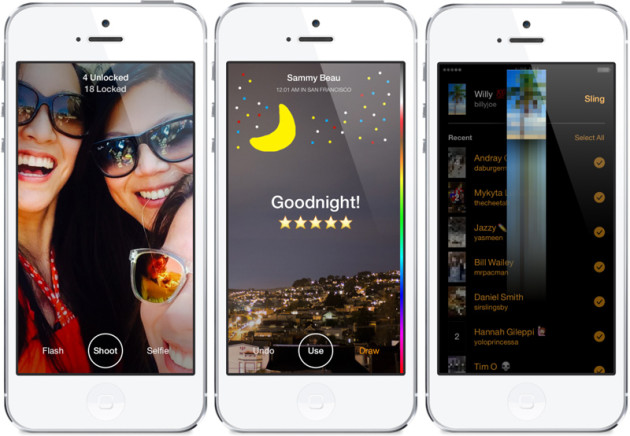 We knew it was coming, and today is is here –Facebook has released Slingshot, the social media giant's attempt to compete with the very popular Snapchat app.
How it works is very simple: take a photo or video and send it to your friends. If they are willing to share something with you, they can unlock your creation (and react) –once they swipe it away, it's gone!
I find the popularity of these quick-chat-photo-journal apps a little confusing. While I do appreciate having an easy way to share candid snapshots from special moments, I question how meaningful and important the content really is (plus it vanishes so quickly). If I have to send you a picture in order to unlock your content, it seems less like a choice to share and more like persuasion. I suppose I might be missing something and should give it a try, if you'd like to join me, download Slingshot for Android.

Jillian Koskie is an experienced software developer, content writer, project manager and usability design expert. With over 17 years in these roles, Jillian has enjoyed applying her skill-set to assist clients and users across a wide variety of sectors including: legal, health, and financial services. Combining these professional opportunities with a love of technology, Jillian is pleased to contribute articles, opinions, and advice to numerous news outlets, websites, and publications.