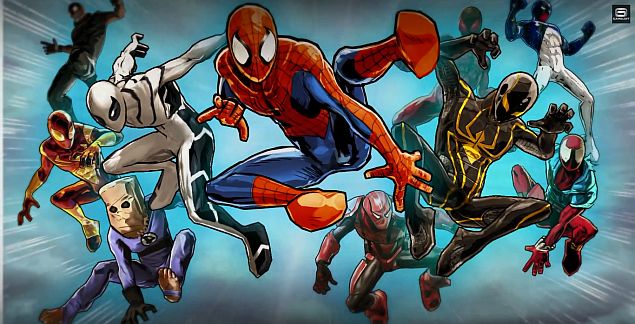 There are plenty of action hero games available in the mobile world, but few that capture the true essence of their comic book beginnings. In Spider-Man Unlimited, Gameloft has found a way to marry an action-packed arcade adventure game with the hand-drawn charm of a classic Marvel comic.
The aim of the game is to defeat the Sinister Six. They have opened a dimensional portal in New York (in an effort to bring forth endless versions of themselves). Grouped by issues, the first two are ready to go –with each one featuring 5 boss battles and 25 missions. For those among you who are competitive, daily and weekly events offer rewards while in Event Mode. In Unlimited Mode you can fight your way to the top of the leaderboards.
Gameplay is easy to learn but difficult to master; when you are getting used to a new endless runner, you have to think fast and let the controls become second nature. The best part of the game might just be the storyline and the character voices (giving way to their personalities). A tutorial will get you started on your way, but before long you are on your own.
The graphics are colourful and fun, the text is very easy to read on the screen, and the animations are just detailed enough to make the game enjoyable without seeming over the top (or making you wait for them to load or play through). I am especially fond of the little things, like being able to see that Spidey is breathing by the movements in his chest (making him seem that little bit more realistic).
Feel like making the world a safer place? Download Spider-Man Unlimited for Android and try your hand at playing the hero. The app is free, but be warned –there are opportunities to purchase virtual items.
Jillian Koskie is an experienced software developer, content writer, project manager and usability design expert. With over 17 years in these roles, Jillian has enjoyed applying her skill-set to assist clients and users across a wide variety of sectors including: legal, health, and financial services. Combining these professional opportunities with a love of technology, Jillian is pleased to contribute articles, opinions, and advice to numerous news outlets, websites, and publications.