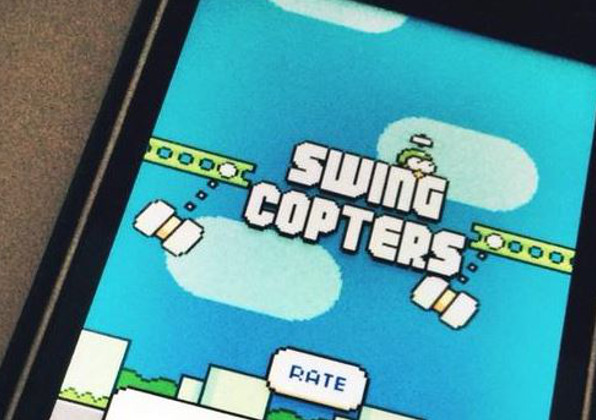 If Flappy Birds wasn't driving you crazy or taking up enough of your free time, Gears Studio has the answer with their sequel to the popular mobile game: Swing Copters. Best described as a cross between impossibly difficult and increasingly addictive, Swing Copters is the easiest game you will never master.
If you want to successfully complete this game, the goal is simple: take control of a small character wearing a propeller hat as he travels skyward –but don't mind the swinging pendulum-style hammers.
Being reminiscent of classic video game styling is a large part of the charm in this game, but have no fear, I assure you that the game is fully modernized (and the physics is quite precise).
If you are curious enough to give it a try, and have an immense amount of patience, download Swing Copters for your Android device now.
Jillian Koskie is an experienced software developer, content writer, project manager and usability design expert. With over 17 years in these roles, Jillian has enjoyed applying her skill-set to assist clients and users across a wide variety of sectors including: legal, health, and financial services. Combining these professional opportunities with a love of technology, Jillian is pleased to contribute articles, opinions, and advice to numerous news outlets, websites, and publications.