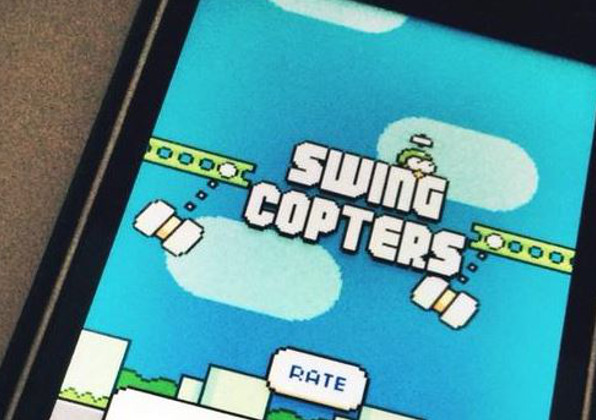 If Flappy Birds wasn't driving you crazy or taking up enough of your free time, Gears Studio has the answer with their sequel to the popular mobile game: Swing Copters. Best described as a cross between impossibly difficult and increasingly addictive, Swing Copters is the easiest game you will never master.
If you want to successfully complete this game, the goal is simple: take control of a small character wearing a propeller hat as he travels skyward –but don't mind the swinging pendulum-style hammers.
Being reminiscent of classic video game styling is a large part of the charm in this game, but have no fear, I assure you that the game is fully modernized (and the physics is quite precise).
If you are curious enough to give it a try, and have an immense amount of patience, download Swing Copters for your Android device now.