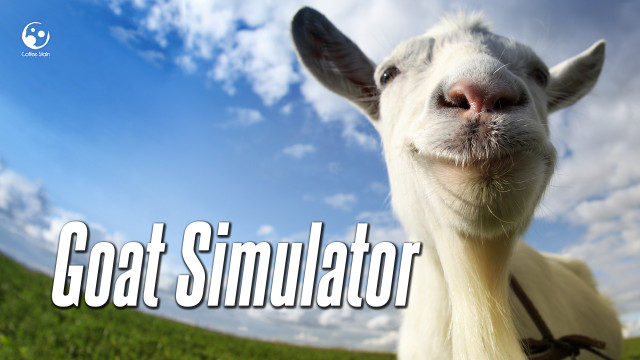 I am either thrilled or disgusted by the news that the insanely successful Goat Simulator game is being ported to Android and iOS. Developed by Coffee Stain Studios as a joke, Goat Simulator has accumulated over $1 million in sales since the launch on April 1 of this year (note the date).
The objective of the game is to guide your fast-moving goat around a town while it causes great mayhem and destruction. The more you destroy, the better your score. It is simple, which can be refreshing… everybody likes to spend time now and then with a game that doesn't challenge you to learn a bunch of rules and become familiar with a sophisticated user interface.
For skilled developers trying hard to succeed while creating apps with actual functionality, the Goat Simulator story may cause them to feel a little resentful (or maybe that feeling is hopeful, when they see that there is no particular formula for monetizing their creations).
No official release date has been set, but stay on the edge of your seat because it is coming soon!
Jillian Koskie is an experienced software developer, content writer, project manager and usability design expert. With over 17 years in these roles, Jillian has enjoyed applying her skill-set to assist clients and users across a wide variety of sectors including: legal, health, and financial services. Combining these professional opportunities with a love of technology, Jillian is pleased to contribute articles, opinions, and advice to numerous news outlets, websites, and publications.