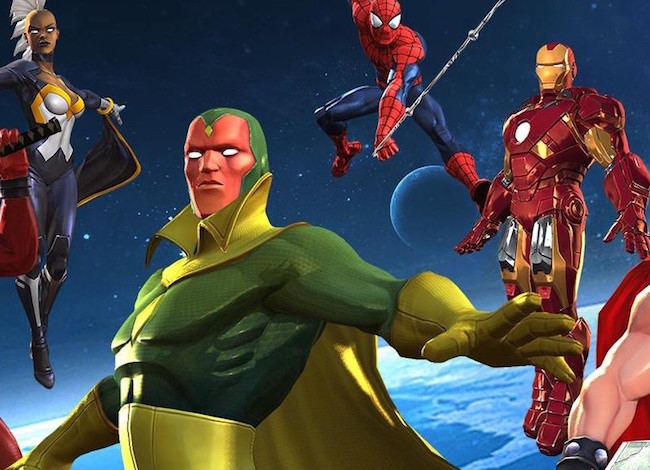 Gamers are already salivating over the upcoming Marvel: Contest of Champions, Marvel and Kabam are making more plans. This time it appears to be an RPG promising to feature a cast of our most beloved super-hero characters.
Kabam COO Kent Wakeford had a few words to say about their relationship with Marvel:
"The Marvel brand represents some of the most iconic and loved characters in the history of action entertainment. Marvel continues to dominate the box office with mega hit after mega hit, and we at Kabam look forward to extending Marvel's universe into a blockbuster mobile game."
Kabam is no stranger to working with big franchises. In addition to Marvel, the development house has a history creating beautiful visuals and audio for licenses like Lord of the Rings and The Hunger Games.
Saying the new game is an RPG doesn't tell us much, but usually it means something more reminiscent of traditional console-style gaming. It is also likely that the game will follow Kabam's tradition of creating free-to-play games, which is good news for those of us who prefer to spend our money in-app instead of on the title itself.
Jillian Koskie is an experienced software developer, content writer, project manager and usability design expert. With over 17 years in these roles, Jillian has enjoyed applying her skill-set to assist clients and users across a wide variety of sectors including: legal, health, and financial services. Combining these professional opportunities with a love of technology, Jillian is pleased to contribute articles, opinions, and advice to numerous news outlets, websites, and publications.