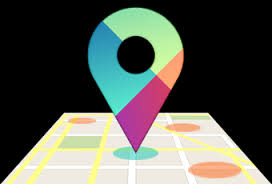 With all of the hype and excitement surrounding Apple's WWDC 2014 conference, it may have been easy to forget that Google's I/O 2014 conference is right around the corner and happening later this month. One of the features expected to be announced is an extension to Location Services called Nearby, which would make it easier for Android devices to interact with others in close proximity.
While the exact details of how Nearby would work aren't yet known, it is expected to be a combination of Wi-Fi, Bluetooth, and your microphone (taking advantage of signals imperceptible to the human ear but picked up by other Android devices).
What's it good for? Hard to say at this point, but the potential is exciting (smartphones getting smarter)! Despite possible privacy concerns, it may make it easier to locate missing phones, missing persons, provide directions… sky is the limit! One suggestion is that it would give greater accuracy to reminders, like: make sure I tell so-in-so this tidbit the next time I see them –for instance.

Jillian Koskie is an experienced software developer, content writer, project manager and usability design expert. With over 17 years in these roles, Jillian has enjoyed applying her skill-set to assist clients and users across a wide variety of sectors including: legal, health, and financial services. Combining these professional opportunities with a love of technology, Jillian is pleased to contribute articles, opinions, and advice to numerous news outlets, websites, and publications.