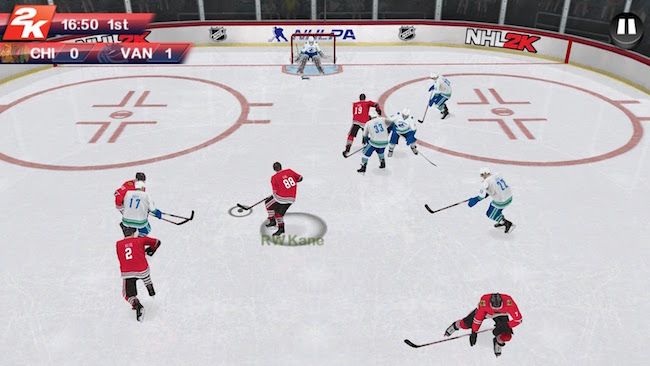 Hockey is very important (and when I say that as a Canadian, you can believe it is true). With the season having gotten underway just a few weeks ago, our appetites are whet and we want more. Fortunately, NHL 2K is now available for Android (a little behind schedule, but we can forgive the developers at 2K Games, Inc).
The game offers three styles of play: 3v3 mini rink mode, turn-based multiplayer shootouts and an immersive My Career Mode. While the 3v3 is fast-paced and challenging, there is something satisfying about My Career Mode –which allows you to invest yourself in a single player as he trains and plays throughout the league.
There are reports of issues with this game not running smoothly on a few devices, but given its origins from a reputable development house I am sure you can expect tha any that exist will be resolved quickly.
If you love hockey, and you have $7.99 USD burning a hole in your digital pocket, download NHL 2K for Android and get your season started!