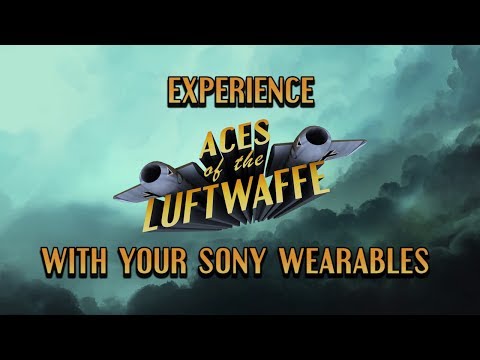 Who knew that your best weapon in war would end up being your Sony Smartwatch2 and Smartband? When wearble devices started to emerge, attention was paid to how they might be used –everybody thought about notifications and fitness applications, but we are starting to see a lot more considering being given to entertainment. In Aces of the Luftwaffe, your Sony wearable device can also function as your game controller as you conduct your aerial campaign.
It may be tempting to think that wearables would only be capable of simple tasks, but this game is as sophisticated as it is addictive. Aces of the Luftwaffe provides you with the opportunity to fight against thousands of enemy air planes, beat difficult bosses and maneuvre your way through missions using your well-earned power-ups.
If you haven't yet gone to war to defend England on your Android device, download Aces of Luftwaffe for free now.
Jillian Koskie is an experienced software developer, content writer, project manager and usability design expert. With over 17 years in these roles, Jillian has enjoyed applying her skill-set to assist clients and users across a wide variety of sectors including: legal, health, and financial services. Combining these professional opportunities with a love of technology, Jillian is pleased to contribute articles, opinions, and advice to numerous news outlets, websites, and publications.