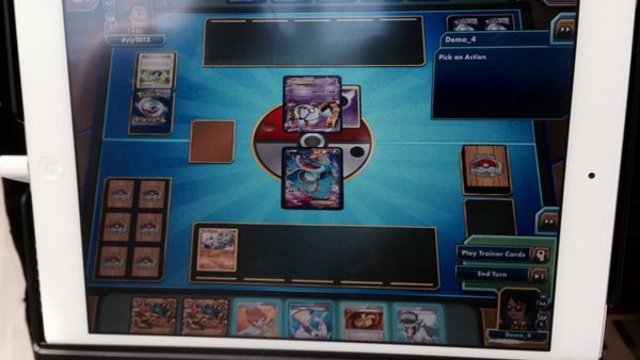 Nintendo has been threatening to target mobile devices with ports of their successful titles, and soon you will be able to catch 'em all on your iPad: it has been confirmed that Pokemon Trading Card Game Online will be available for iOS later this year.
There are many reasons for Nintendo to start playing in the mobile game marketplace, not the least of which is to increase interest in the game franchises that may bring consumers to their console products. If that doesn't result in success, at a minimum they will have their hands in mobile gaming and could always build on that as a next-generation plan.
The Pokemon Trading Card Game for iPad is basically a port of the free game already available on the Pokemon website, but it's a step in the right direction.
Jillian Koskie is an experienced software developer, content writer, project manager and usability design expert. With over 17 years in these roles, Jillian has enjoyed applying her skill-set to assist clients and users across a wide variety of sectors including: legal, health, and financial services. Combining these professional opportunities with a love of technology, Jillian is pleased to contribute articles, opinions, and advice to numerous news outlets, websites, and publications.