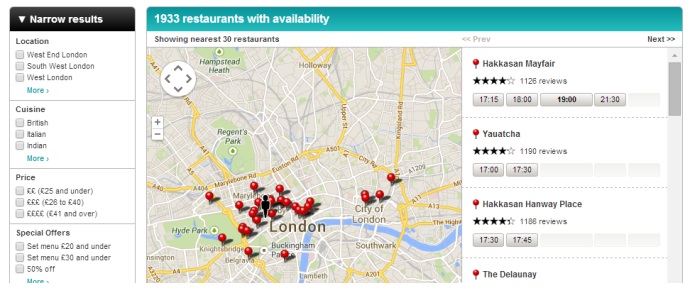 Priceline may be as well known for having William Shatner as their spokesperson as they are for being the leading way to book travel, and now with the $2.6-billion dollar acquisition of OpenTable they will also rule online restaurant reservations.
When asked about the motivation to make the purchase, Darren Huston, the President and CEO of The Priceline Group noted:
"OpenTable is a great match for The Priceline Group. They provide us with a natural extension into restaurant marketing services and a wonderful and highly-valued booking experience for our global customers. We look forward to helping the OpenTable team accelerate their global expansion, increase the value offered to their restaurant partners, and enhance the end-to-end experience for our collective customers across desktop and mobile devices."
OpenTable began service in 1998 and boasts having seated 125 million people at over 31,000 restaurants in the U.S, Canada, Mexico, the UK, France, Germany and Japan since launching their mobile apps in 2008.