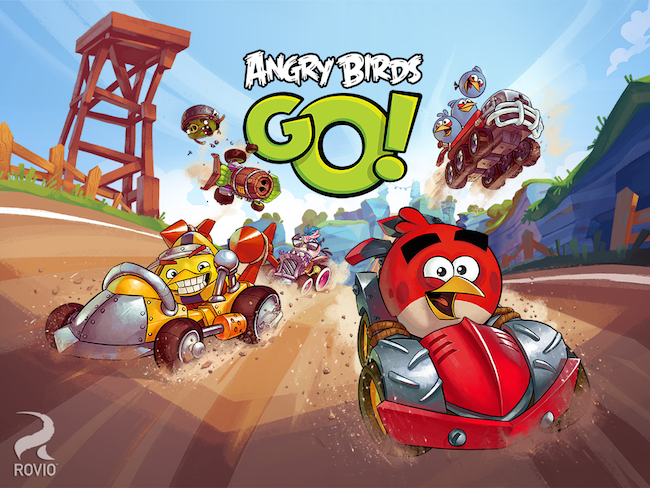 We've all heard that Rovio has been making a lot less money lately, so we can likely expect a lot of new things from their development team in the weeks and months to come. Their latest announcement is the addition of a new mode for Angry Birds Go! that will allow players to race against their friends using their own individual devices (though I should note that one vs. one play is the only choice currently enabled… true party play will be in place at a later date that will increase the number of potential participants).
Everybody loves a good racing game, and (nearly) everybody loves Angry Birds… so improving Angry Birds Go! seems like a wise development investment.
To take advantage of local multi-player functionality, you need only share the same Wi-Fi network connection as the friend you wish to beat (which I can assure you is entirely more satisfying than reigning supreme over the 'computer')!
If your version of the game hasn't been updated yet, be patient –the upgrade is still propagating. If you haven't installed the app yet, now is a great time to download Angry Birds Go! so you can start perfecting your strategy!
Jillian Koskie is an experienced software developer, content writer, project manager and usability design expert. With over 17 years in these roles, Jillian has enjoyed applying her skill-set to assist clients and users across a wide variety of sectors including: legal, health, and financial services. Combining these professional opportunities with a love of technology, Jillian is pleased to contribute articles, opinions, and advice to numerous news outlets, websites, and publications.