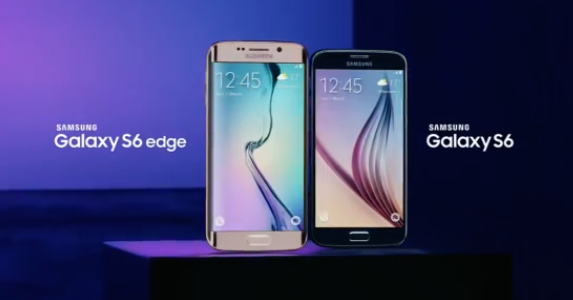 After the underwhelming release of the Galaxy S5, Samsung proudly announced their new Galaxy S6 and S6 Edge smartphones at Mobile World Congress this week. Unfortunately for the tech giant, the cheap plastic feel of the S5 overshadowed its diverse and considerable list of features –ultimately reflecting poorly on profits. Taking cues from the highly successful iPhone 6 and 6 Plus launched by Apple late last year, Samsung has opted for significant changes to the look and feel of their new smartphones (resulting in products that many describe as visually stunning).
Ditching the now-familiar plastic Samsung smartphone frame, the Galaxy S6 and S6 Edge feature metal and (Gorilla) glass. For lack of a more descriptive term, these are sexy smartphones; they look classy and ooze curb appeal (which matters, no matter what anybody says). I can only assume that these new designs will carry the same risk of bending and sense of fragility that has plagued the iPhone, but it's a compromise that people seem to be willing to make (particularly for business users, the likes of which seem to be the primary target for Android lately).
Besides being beautiful, the Galaxy S6 and S6 Edge are packed with all of the expected leading-edge features: 5.1-inch QHD Super AMOLED displays, 3GB of RAM, 32/64/128GB options for internal storage, 16-megapixel cameras complete with optical image stabilization, a home button with a fingerprint sensor (finally!), infrared heard-rate monitor, integrated support for Qi and PMA wireless charging, along with a louder speaker (which is especially great for those of us using our smartphones as alarm clocks!).
It can't all be good news. The prettier look and feel resulted in the loss of beloved microSD card slots and waterproofing; somewhere there are Apple executives smiling a little wider with this news. All things considered, extending your internal storage with microSD cards is an antiquated concept versus using cloud storage these days and waterproof smartphones aren't really an industry expectation (and who truly trusted that anyway?).
Without question, Samsung has taken a chance with these new smartphones –it's entirely possible these changes will alienate loyalists who enjoyed the way things used to be. There is also little doubt that Samsung will have to field accusations and criticism over having followed behind Apple yet again (one only needs to put the iPhone 6 beside the Galaxy S6 to see the similarities)… but there is no harm in listening to the demands of the mobile device industry and making adjustments accordingly. Clearly Samsung is hoping it will all add up to good business sense, units sold, and profits logged.
These latest offerings from Samsung will be available across the world beginning April 10, but we will have to wait a while to know exactly how much they cost.
Jillian Koskie is an experienced software developer, content writer, project manager and usability design expert. With over 17 years in these roles, Jillian has enjoyed applying her skill-set to assist clients and users across a wide variety of sectors including: legal, health, and financial services. Combining these professional opportunities with a love of technology, Jillian is pleased to contribute articles, opinions, and advice to numerous news outlets, websites, and publications.