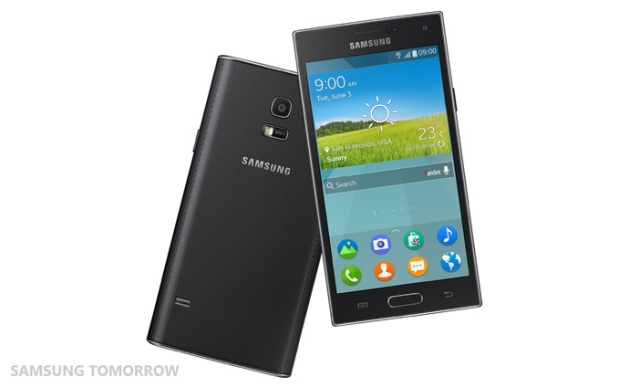 It may have taken Samsung over 2 years to bring Tizen to market, but the manufacturer wasted no time in following up the launch with a smartphone powered by version 2.2.1 of their own operating system. Similar in specs to the S5 with features like download booster, ultra power-saving mode, heart-rate monitor, and fingerprint sensor, the Samsung Z is only marginally behind that flagship phone, boasting "a 4.8-inch 720p Super AMOLED display, 2.3GHZ quad-core processor, 2GB RAM, 16GB storage expandable via microSD, 8-megapixel camera, 2.1-megapixel front-facing camera, Bluetooth 4.0 and LTE".
Tizen's release last week prompted Samsung to make comments about their operating system having "optimal performance" and "improved memory management," which was poking at Android –an interesting move given their past relationship.
The success of this phone will be closely watched. Because it is not Android, the device will not have access to the Google Play store –so users will have to take advantage of Samsung's own app marketplace.

Jillian Koskie is an experienced software developer, content writer, project manager and usability design expert. With over 17 years in these roles, Jillian has enjoyed applying her skill-set to assist clients and users across a wide variety of sectors including: legal, health, and financial services. Combining these professional opportunities with a love of technology, Jillian is pleased to contribute articles, opinions, and advice to numerous news outlets, websites, and publications.