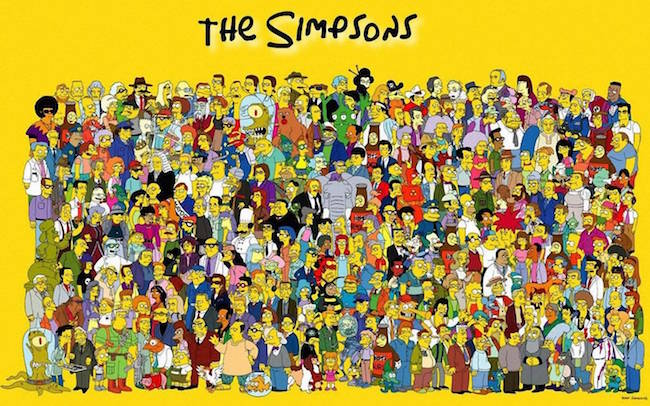 The Simpsons have managed to enjoy more success than any other sitcom on television, boasting 522 episodes that span over 25 seasons. In October, any fan with a cable package (important, because the show is still on the air) should turn their attention to an app due to be delivered by FXX accurately titled: The Simpsons World. Users of the app will be thrilled to discover they can stream any episode from the entire series library on any device –while also being able to browse shows, find popular quotes (using a database created by collecting text from closed captioning and imported episode scripts), and share memorable clips.
If you have seen more than a few episodes of The Simpsons, you will already be aware that the characters defy most of the laws of physics: nobody really ages (or dies, for the most part). This is why John Landgraf, CEO of FX Networks and FX Productions was particularly excited, explaining that the non-linear rights they acquired for the show are revolutionary. What does it mean for fans? You can watch whatever episodes you want, in whatever order you want (paying no heed to the original broadcast order).
Not sure where to start? Every time you launch the app, a random episode will begin to play (which the execs enjoy, noting this behaviour "mimics the kind of serendipitous way one might stumble upon any Simpsons episode in syndication on any given night on television").
What excites me most are the themed playlists included in the app –each one celebrating classic characters or holiday seasons. A scheduled update to the app is reading for January, 2015 that promises to allow for custom playlists… so soon you can pull together your own must-see favourites!
If you aren't an FXX subscriber, you can still download the app and enjoy an endless supply of clips –but you won't be able to get any further than browsing the full episodes.
This app is exciting for an additional reason: it may just change the way this kind of content is handled in the digital world. Do you have a beloved show that you hope will be handled in an app of this type?
Jillian Koskie is an experienced software developer, content writer, project manager and usability design expert. With over 17 years in these roles, Jillian has enjoyed applying her skill-set to assist clients and users across a wide variety of sectors including: legal, health, and financial services. Combining these professional opportunities with a love of technology, Jillian is pleased to contribute articles, opinions, and advice to numerous news outlets, websites, and publications.