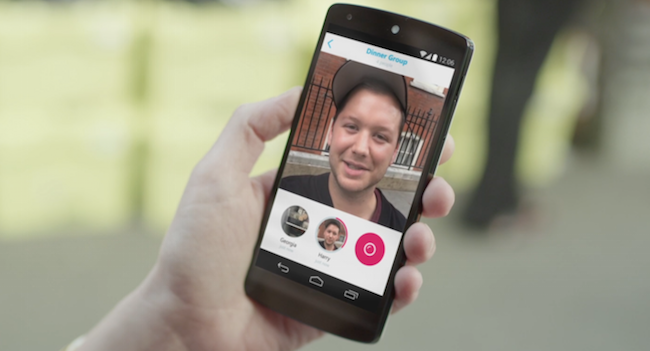 Skype is doing their best to remain relevant in the ever-evolving world of instant messaging apps. With the release of Qik (pronounced 'Quick'), Skype is a video messaging app designed to run along side their signature title. Behaving quite like an answering machine, Qik lets you send pre-recorded videos to your contacts (whether they are online at the same time as you or not).
Dan Chastney, Principal Program Manager Lead at Skype, describes their vision for Qik and the future of Skype:
"Skype for more than a decade now has been about bringing people together when they're apart, and keeping people connected is still our mission. But we've seen three major trends that ultimately led us to thinking about doing something new."
Videos can be up to 42 seconds long (which is either completely arbitrary, or a nod to the Hitchhiker's Guide to the Galaxy –behaving as the answer to life, the universe, and everything), and are sent immediately after they are recorded (unless you choose to use pre-recorded Qik-Fliks, used for stock responses like shaking the naughty finger at somebody or shrugging your shoulders and looking bewildered). Your videos will also be an unexpected square-shape, making them more like the familiar Instagram format instead of the rectangular shape we are used to seeing come from our smartphones.
Functioning much like traditional MMS messages, content is pushed out to your contacts as you create it –meaning your videos are not stored on any centralized servers. A little less traditionally, if you delete the message (or wait out the 2-week expiry period), it is completely gone… even more oddly, if the sender deletes the message after it has been sent, it is deleted from the recipients device as well. A very handy feature I suppose, for those who may suffer from videographer's remorse.
If somebody tries to send you a Qik video and you do not have the app installed, you will get a message indicating what you must do to remedy the situation.
My test drive of Qik wasn't terribly successful, with the app freezing frequently and videos not being recorded correctly, so it appears that Skype may still have a few bugs to work out before they are truly ready for prime time; with any luck, things work better from your device. If you would like to give it a try for yourself, download Skype Qik: Group Video Chat for free now.
Jillian Koskie is an experienced software developer, content writer, project manager and usability design expert. With over 17 years in these roles, Jillian has enjoyed applying her skill-set to assist clients and users across a wide variety of sectors including: legal, health, and financial services. Combining these professional opportunities with a love of technology, Jillian is pleased to contribute articles, opinions, and advice to numerous news outlets, websites, and publications.