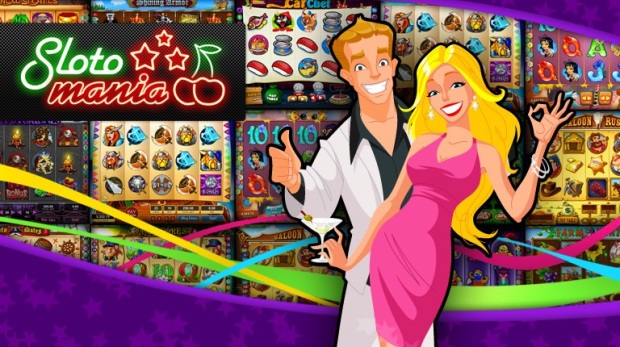 Few things are more addictive than a quality slots game, which is a formula made more enticing when you also add a competitive social component. First made famous on Facebook, Slotomania free video slots games is the number one free slots game in the world –and for good reason. Developed by Playtika, Slotomania has shown a commitment to ongoing content development and improvement, being able to boast over 55 slot games to choose from that are enhanced by countless bonus features and hidden mini games… and now it is all available on iOS to be played on your iPad and iPhone devices.
You begin by choosing one of the unlocked games, understanding that there really isn't such thing as a bad decision here (even though each game is a little bit different, with unique ways to earn free spins, launch attacks, and make matches). Choose how many lines you want to play, place your bet per line, and spin the wheel! You can hold the button to select auto spinning as well, but that takes all of the fun out of it if you ask me. For those of you that have never played slots before, it can take a little while before you really have a handle on how the patterns are matched and see them easily –but you will be a pro in no time. Truth be told, watching the dials spin is really rather relaxing.
Beyond trying to earn coins, is the need to accumulate XP in an effort to level up (just in case you needed any additional motivation to keep playing a few minutes longer, higher levels unlock even more games –though some have to be purchased instead of earned).
Feeling like a winner? Try your hand at playing in the live tournaments, playing your favourite games against hundreds of other players in an effort to win the growing prize pool! Feeling social? Send gifts of free coins and free spins to your friends (and hope that they reciprocate)!
The graphics in the game are high contrast and alive with colour, with each slots game complimented by its own sound effects that you will find are equal parts hypnotizing and entertaining (as long as you tend to enjoy maniacal laughter, and the sound of bells and some sort of twinkling).
Whether you find this to be good or bad, Slotomania offers a near constant stream of in-app purchase incentives and special promotions primarily promising deals on coins (you may choose to buy a little stock pile of virtual currency to begin with, even though there are plenty of opportunities to win and earn it as you play).
If I had to point to a negative aspect of the game, I did find it quite annoying that there was no way to connect the game to Facebook but then choose to turn off the frequent pop-ups asking to contact your friends or post achievements and bonus offers on your wall.
Jillian Koskie is an experienced software developer, content writer, project manager and usability design expert. With over 17 years in these roles, Jillian has enjoyed applying her skill-set to assist clients and users across a wide variety of sectors including: legal, health, and financial services. Combining these professional opportunities with a love of technology, Jillian is pleased to contribute articles, opinions, and advice to numerous news outlets, websites, and publications.