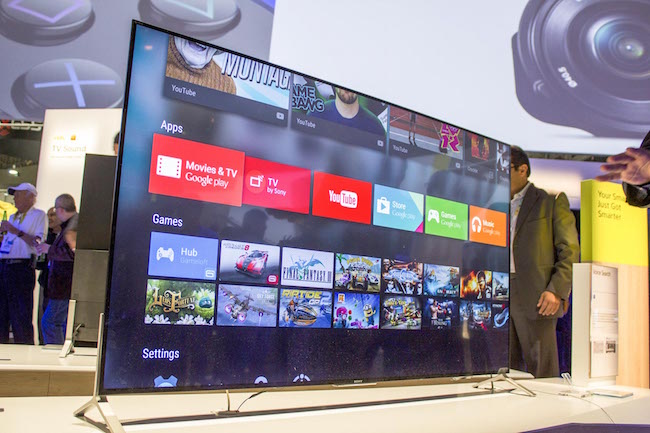 At CES earlier this year, Sony had some exciting news: brand new Android-powered, 4K HDR televisions that can boast being the thinnest LED displays in the world (at 0.2 inches, that makes them even more slim than the smartphone in your pocket). We may have already learned the what, we were just missing the when and how much… until now.
For those waiting on the edges of their seats, you can get your hands on one as early as this summer.
How much money should you be setting aside will vary depending on just how large you want your new display:
X830C has two available sizes: 42.5-inches for $1,299 USD and a 48.5-inches variant for $1,599 USD
X850C has three available sizes: 55-inches for $2,199 USD, 65-inches for $3,499 USD, and 75-inches variant for $4,999 USD
X930C measures 65-inches for $4,449 USD
X940C measures 75-inches for $8,000 USD
Each of the new models will sport Sony's new X1 processor, making Android TV look and function exceptionally well.
For those who may be unfamiliar, Sony was happy to boast about the X1:
"While Sony TVs have had expanded color, brightness range and upscaling for years, the X1 processor takes another step forward in improving these features. Thanks to X-Reality PRO Picture Engine, developed from over ten years of experience in upscaling, all existing HD content is upscaled to super clear 4K quality."
Sony has a selection of less expensive sets available this May, but you won't see 4K quality picture quality or the other bells and whistles with those (they still have Android-TV built-in, but are only 2K HD TV units) –and most would agree that these guys excel on the higher end hardware in this arena, and compete less-so in the more bargain-oriented price ranges.
Ultimately, this is all good news as far as Sony is concerned: after a few product fails, the company is back doing what they've always done best (and not a moment too soon, with more consumers than ever embracing smart-TVs and a highly anticipated update to Apple TV likely to fall sometime this year).
Jillian Koskie is an experienced software developer, content writer, project manager and usability design expert. With over 17 years in these roles, Jillian has enjoyed applying her skill-set to assist clients and users across a wide variety of sectors including: legal, health, and financial services. Combining these professional opportunities with a love of technology, Jillian is pleased to contribute articles, opinions, and advice to numerous news outlets, websites, and publications.