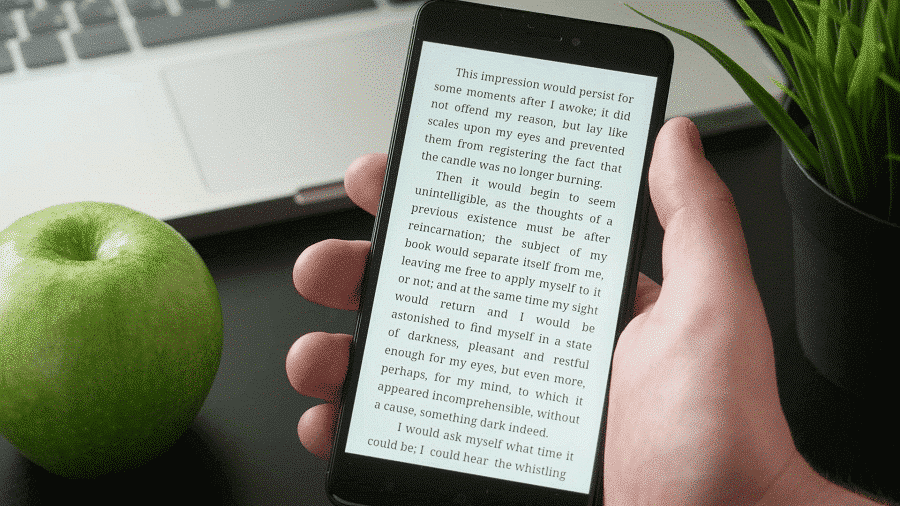 With the rise of digital learning, most people have stopped visiting physical libraries. This is because, with E-book, you do not have to carry around a book. The common use of online reading has made E-book popular.
Massive best reading apps for Smartphone are now available, and these applications offer books for educational, research and leisure purposes. The e-book is affordable to everyone who has a smartphone, and it is due to more applications that allow access to E-book Reading for free. Below is a list of the most popular E-book reader's app.
Aldiko E-book Reader
If you are looking for the most popular E-book reading app, look no further than Aldiko Book Reader. It is the best app for the books in PDF and ePub formats, which is available for free. What you need to do is to go to your trusted online search engine, and download this app from there. However, this app does not have an automatic save ability. If you want to save a section of your reading while using this app, then it is advisable to import the book. Aldiko E-book app offers some options for changes in its background settings, a font size of the content and font face which is an advantage to the reader.
Essay E-book Reader
This app provides custom essays service. Though it is an E-book reader, it suite students more. With Essay E-book Reader, you can get comprehensive essays, with more examples of unbeatable essay writing. You can place an order by choosing a new paper, the number of pages, citation and reference formats, and any other additional information. Choosing a writer is also very easy because customer rating determines the writer. The best part is that the application is available at anywhere any time of the day. For education purposes, Essay E-book Reader leads.
Moon-Reader
Moon-Reader application offers a particular pleasure to a reader by proving uncomplicated control over its display setting. Moon-Reader app gives information on reading progress within the current chapter apart from the whole book. Though Moon-Reader is a significant E-book app for every reader, it requests additional personal information about your reading culture. This app is offered for free making it accessible to everyone.
Bluefire Reader
Bluefire Reader is another market-conquering app. It is among the E-book applications reader with more users. This is because, it contains useful features such as dictionary and contextual search, text highlighting, bookmarking, and ability to take notes as you read. The app provides a page sync features for you to read across devices without losing track of your current page. Bluefire Reader app allows you to customize your settings and displays to ease your reading. Browsing and downloading features are also provided in this app, thus making it even more enjoyable.
Kobo E-book reader
Kobo enhances social interaction, as you can share quotes or discuss a book in the social media through its integrated Facebook feature. From a catalogue of million titles provided by Kobo, you can read anytime and from anywhere. Kobo app is available only to a few devices such as Blackberry 10, iOS, Windows 8 and Android. It is a free app too.
Mantano Reader Lite
Searching for a book on this app is not complicated since it is the easiest to use. A status bar at the bottom on the right allows you to control your book. The app is also enabled to sync your present reading to one of its features called Mantano Cloud. User's attachments are simple and easy to read. Its menu formats appear on the left while your book is placed on the right. You are permitted to import files into Mantano Reader Lite through its import feature, and you can sort out your books through your categories.
Nook Reader
Nook Reader has millions of informational materials such as books, magazines and newspapers, books for kids and many others. It provides features that make reading exciting and comfortable. Example of its features is synchronization, which makes it possible to sync the previous page you read automatically hence adequate experience. In this app, you are authorized to adjust light depending on the amount required at that moment. The app is available for free.
Amazon Kindle
Amazon Kindle provides excellent choices for information materials, causing it to lead the market. Kindle is boosted by supper technology from Amazon, which allows the reader to sync his or her previous page, highlight, and bookmark across all gadgets. For all available electronic book apps, Amazon provides the most comprehensive inbuilt dictionary that helps to look up words while reading. Though there are specific Kindle devices, you don't have to own one since the application is available on iOS and Android too. This application's features enhance Google search and Wikipedia hence motivating you while reading.
Availability of Free E-Book Reading Apps for Smartphone has made reading affordable and relatively easy. With technology, you don't have to visit a physical library to get a book or buy bulky hard copies; all the ones you need are readily available on your Smartphone or your computer regardless of the number of books.
Markus lives in San Francisco, California and is the video game and audio expert on Good e-Reader! He has a huge interest in new e-readers and tablets, and gaming.