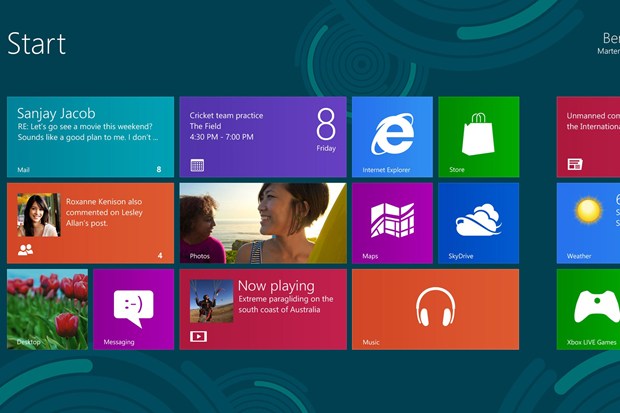 Speculation is rife that Microsoft might look to cut licensing fees of its Windows RT to help manufacturers compete better with the plethora of low cost tablets currently available in the market. The entire tablet market seems to have settled down into two broad segments; a low cost one ruled by Android, and the Apple iPad ruling the roost in the higher priced segment. Windows RT is struggling to find traction in either of these segments. Microsoft wanted to pitch its Surface RT as a competitor to the Apple iPad, though the vast difference in sales of each in the past few months has proved that clearly is not the case. So the best option for Microsoft is to let it compete in the low cost category.
Manufacturers aren't waiting for Microsoft to cut its fees, though, and have already resorted to heavy discounts as a desperate means of pushing sales of their Windows RT based tablet devices. Prices have gone down steadily in the past few weeks at Amazon and elsewhere. The Asus VivoTab RT with 32 GB on-board now costs just $372 at Amazon, down from the $599 it started out with. Similarly, the 64 GB Lenovo IdeaPad Yoga 11 RT now costs $499 at Amazon, down from $699 some time ago. Dell too has been forced to reduce prices of its XPS 10 tablet, the 32 GB version of which now costs $450, which is $50 less than its original price. All this while Samsung didn't even release its Windows RT based ATIV Tab in the US and was forced to withdraw from other markets citing lack of interest around the device. Interestingly, Microsoft hasn't tinkered with the price of its Surface RT, even though consumer interest around the device has perhaps plummeted to record lows.
Another reason for the lack of interest in Windows RT based tablets is that one can also opt for Intel Atom based tablet devices running the full blown Windows 8 for around the same amount. For instance, the 64 GB ASUS VivoTab Smart is now listed at Amazon for around $450. With this, consumers will have a device that is compatible with all legacy Windows apps, something sorely missed in the Windows RT version. Under the circumstances, the only chance for Windows RT to survive is if it is priced significantly lower than its Windows 8 counterpart.
Another way Windows RT can be saved from the situation it is in right now is by ensuring cross compatibility of apps on both the Windows 8 and the RT version. This along with around $300 for tablets based on Windows RT could make for the ideal situation towards creating some buzz around the devices.
Meanwhile, sources point out the upcoming Windows Blue version due out this summer will also make it to the Windows RT in the form of Windows RT 8.1 this summer.
Sovan Mandal is the senior tablet and tech corespondent for goodereader.com. He brings a international approach to news that is not just applicable to the North American market, but also Asia, India, Europe and others. Sovy brings his own writing flavor to the website and is interested in Science Fiction, Technology and Writing. Any questions, send an email